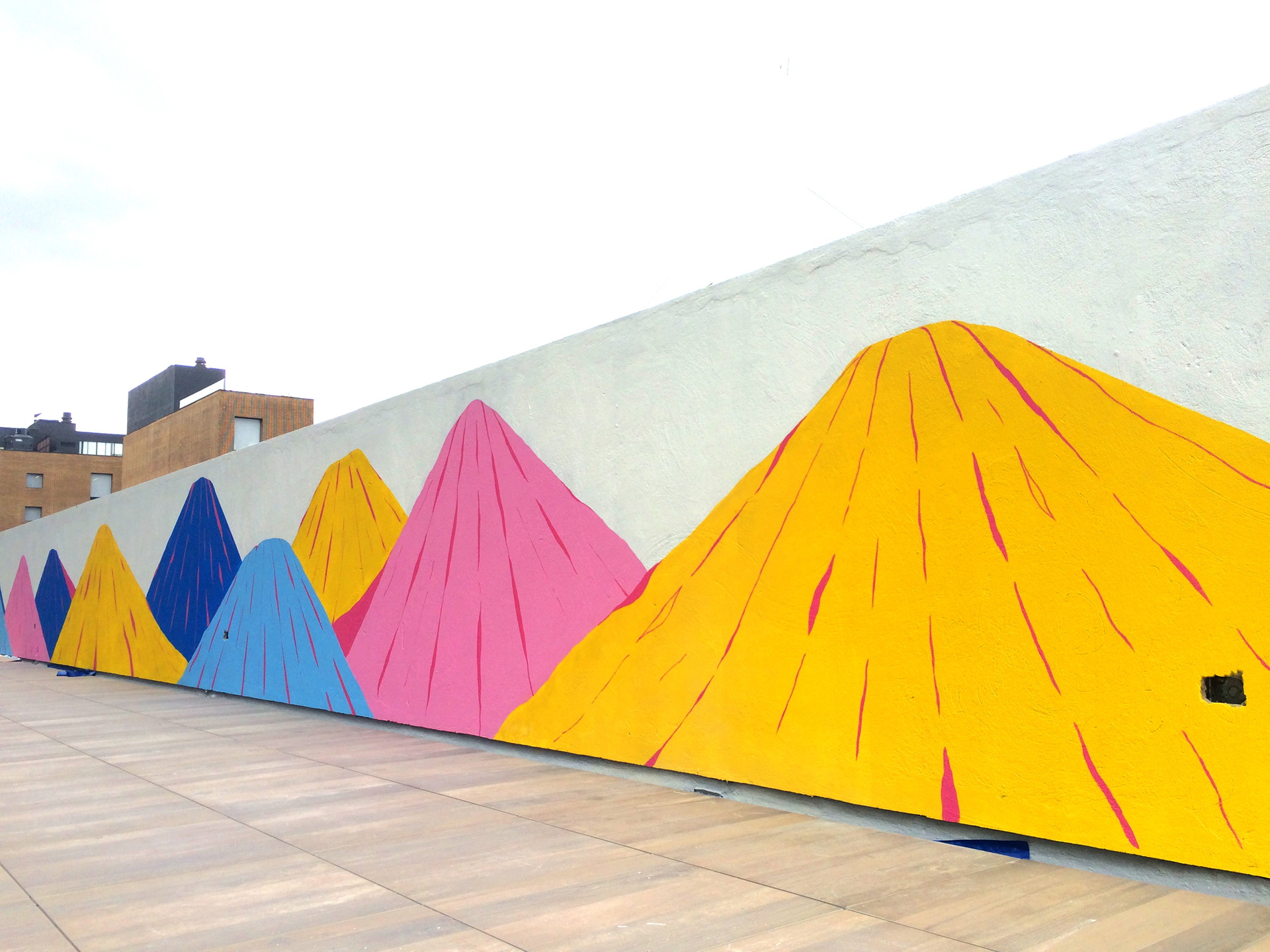 September 2018:
Nacho Varone and I went to Bogotá, Colombia, to paint a mural on the terrace of a new office building. His idea was to bring the Bogotá mountains into the space, since with this wall, you couldn't actually see them. So, he asked me to design an image inspired in my classic mountains landscapes, and we went to Bogotá to paint it together.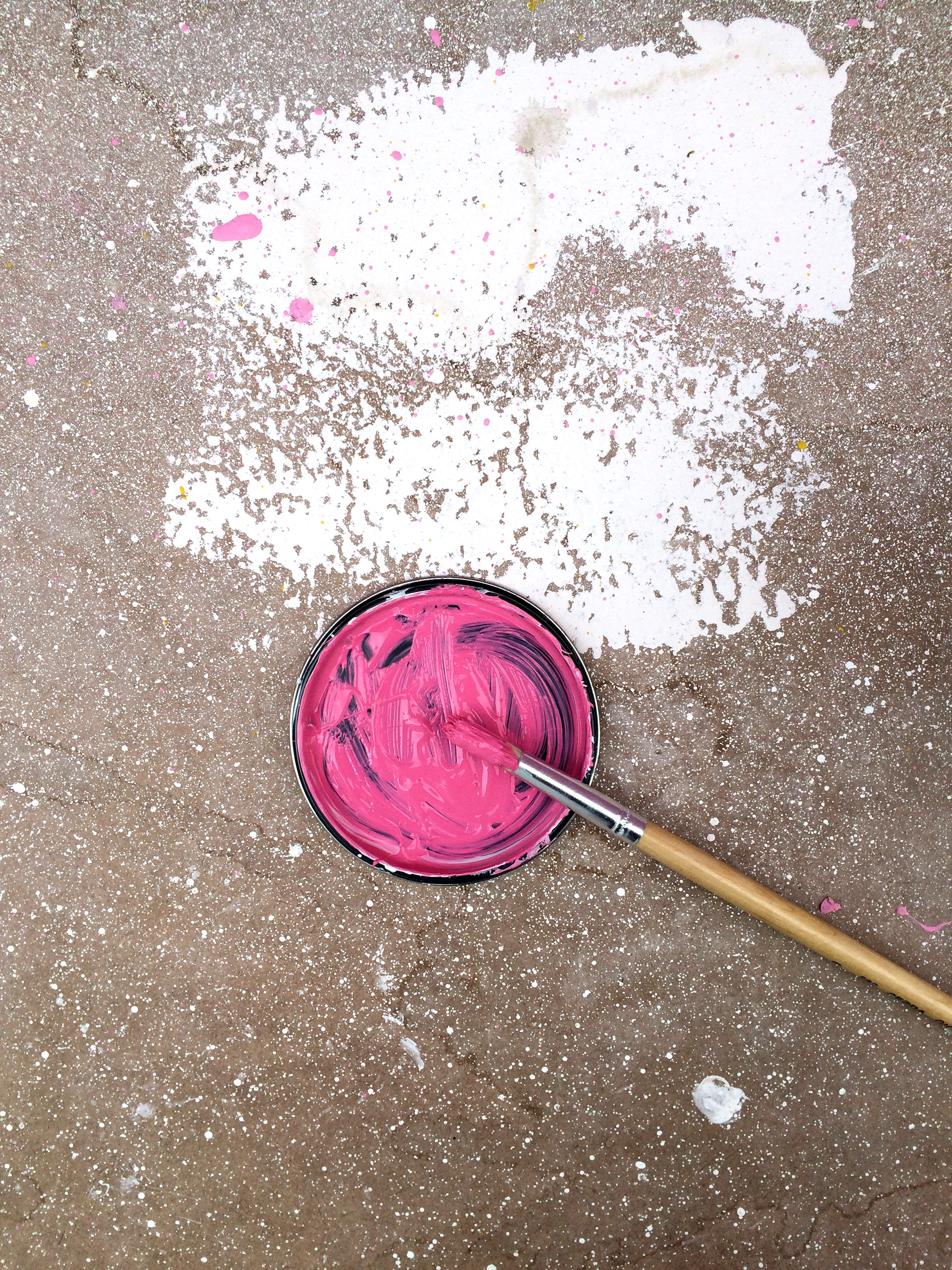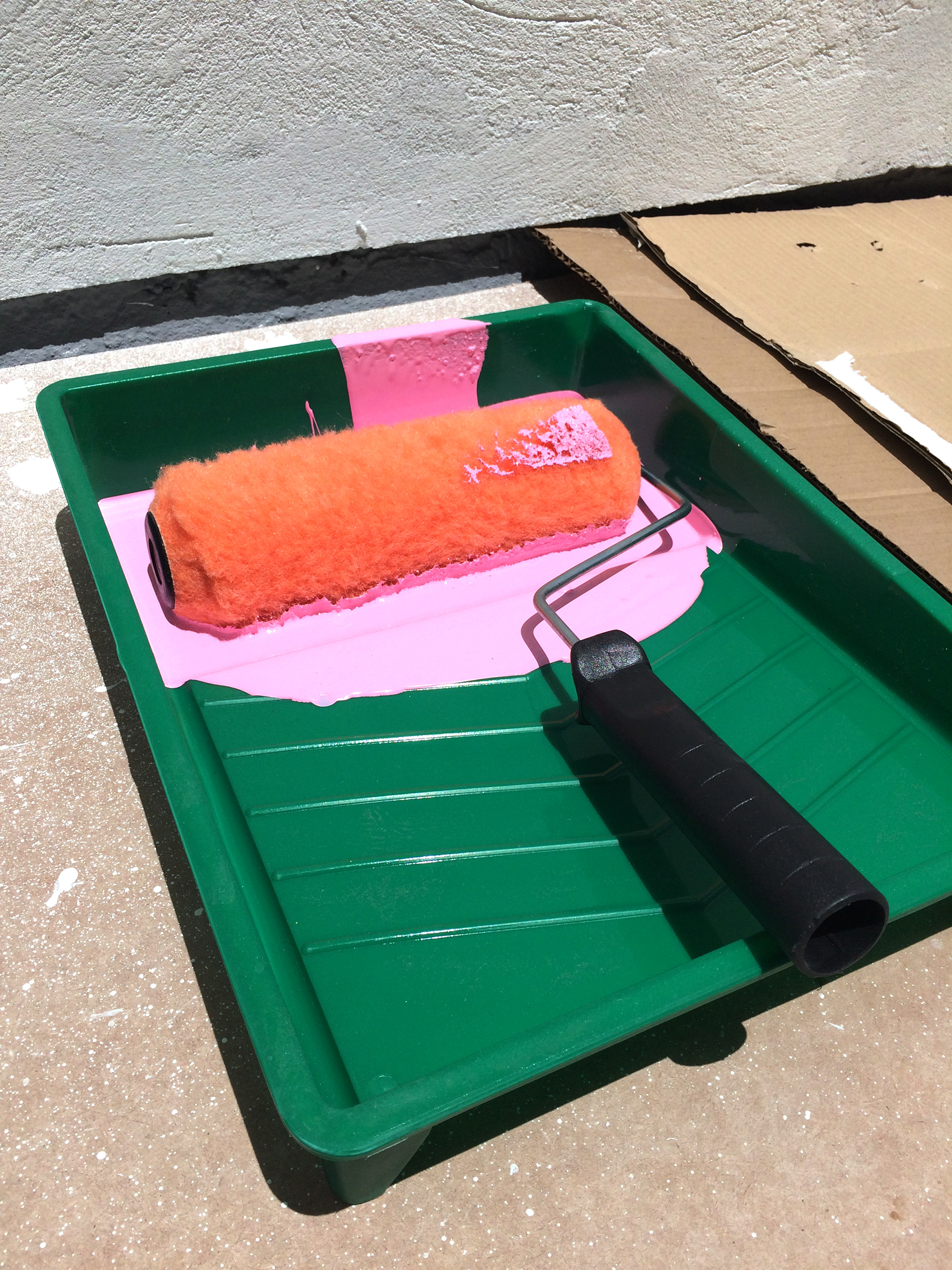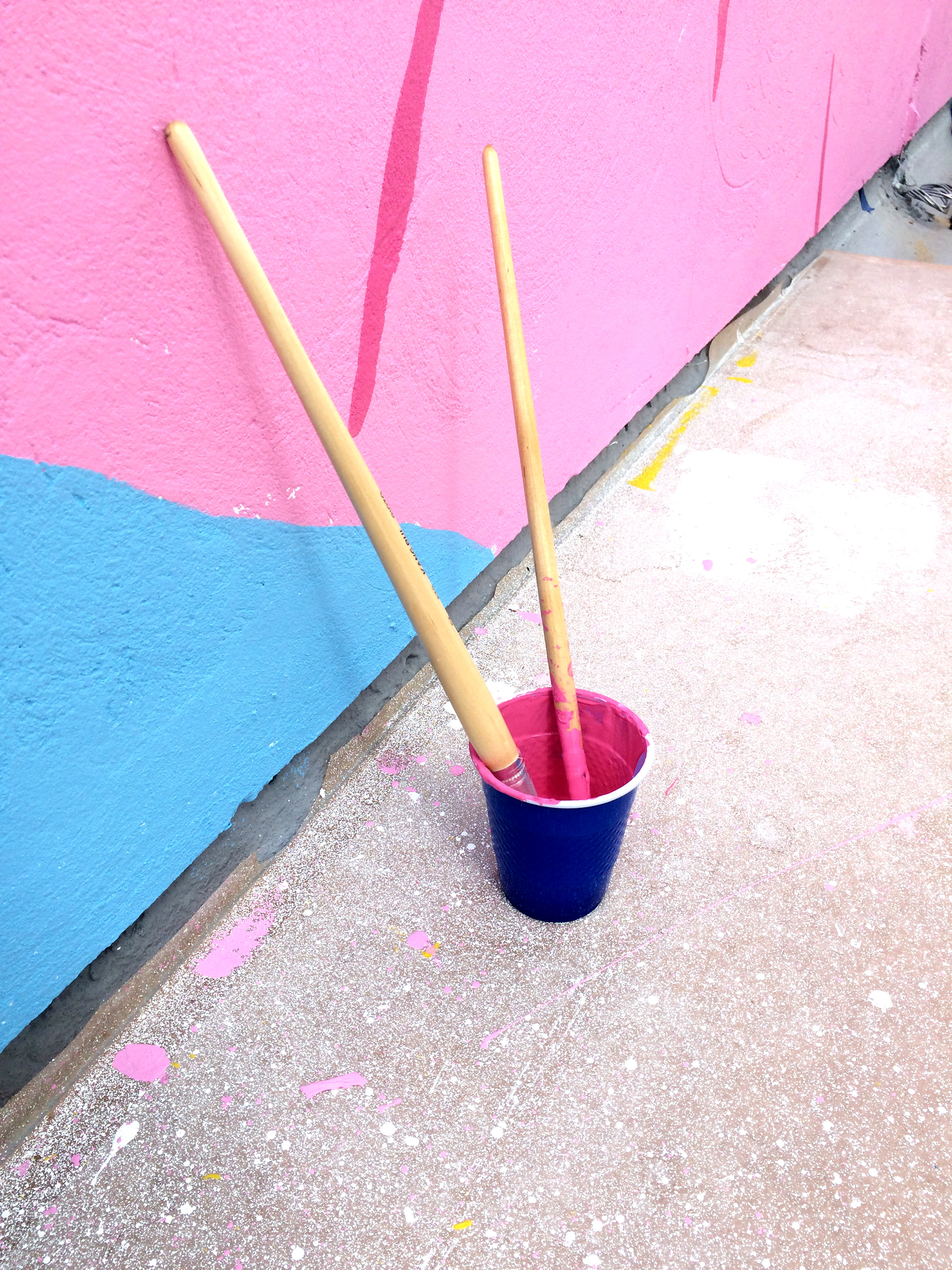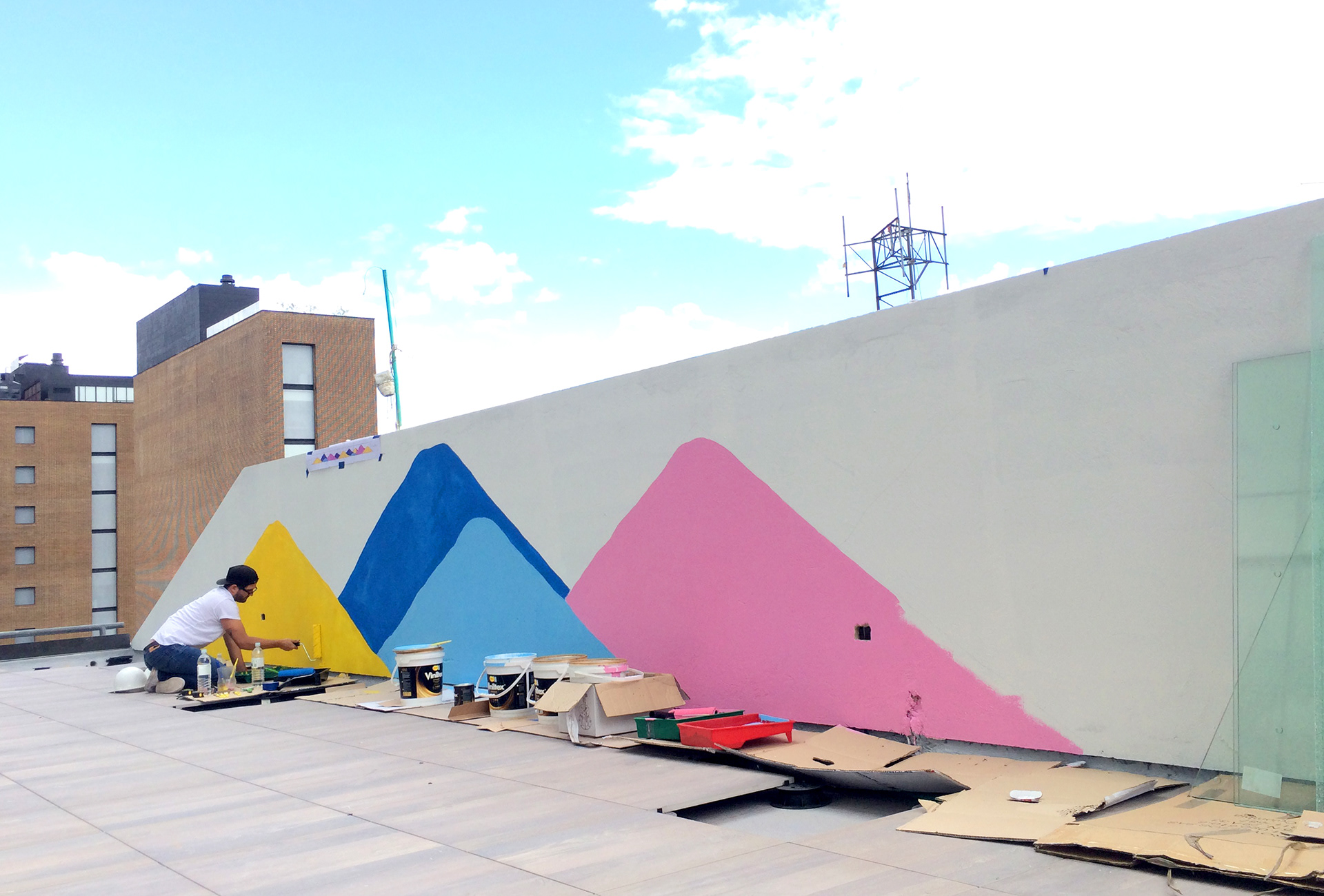 The wall was very big, 1,50 m x almost 25 meters. It took us 3 days to finish the job. If you've been to Bogotá you know that the weather changes very fast, so during the day, we had all the possible climates: rain, cloudy, sunny, super hot, super cold.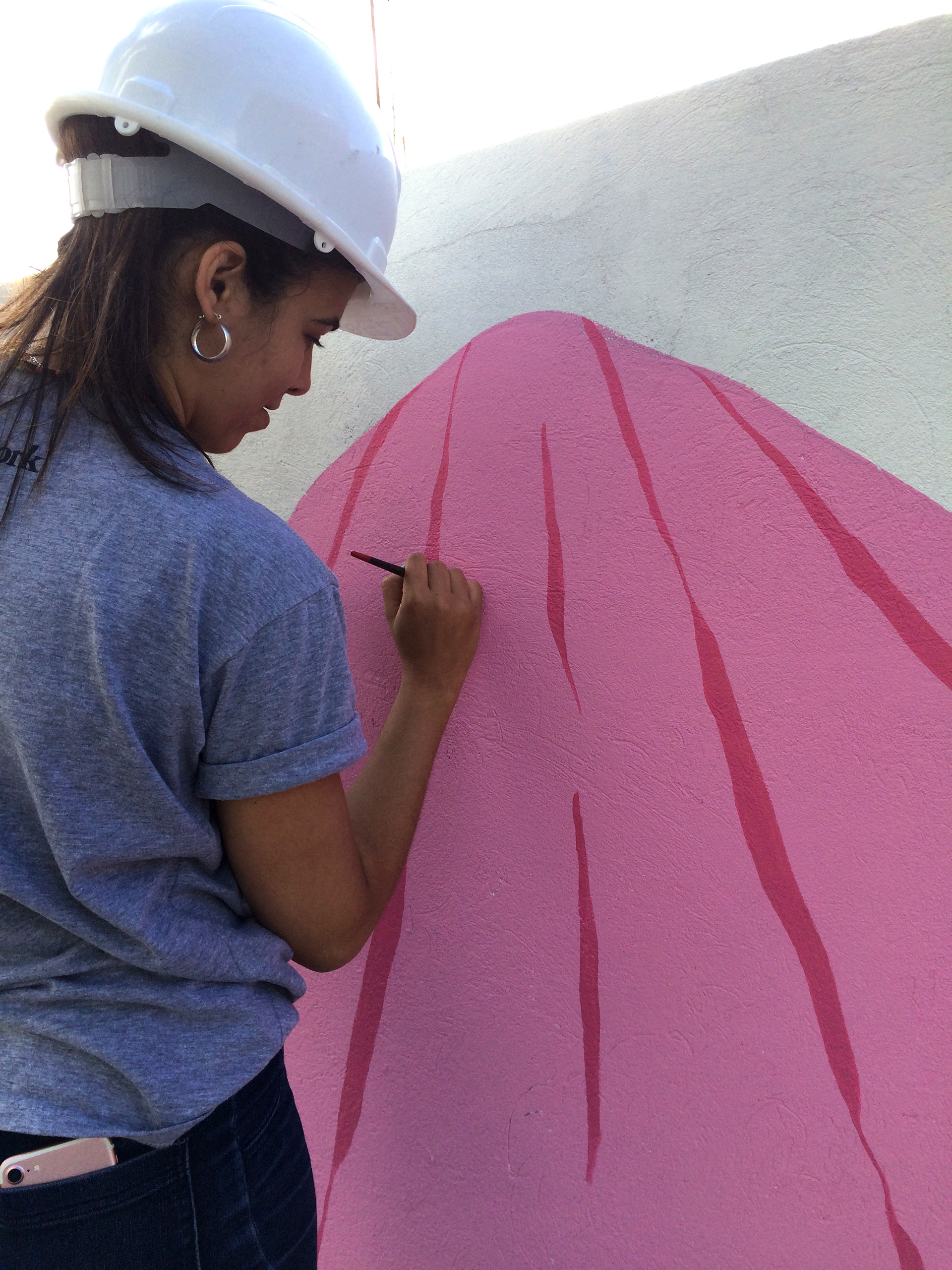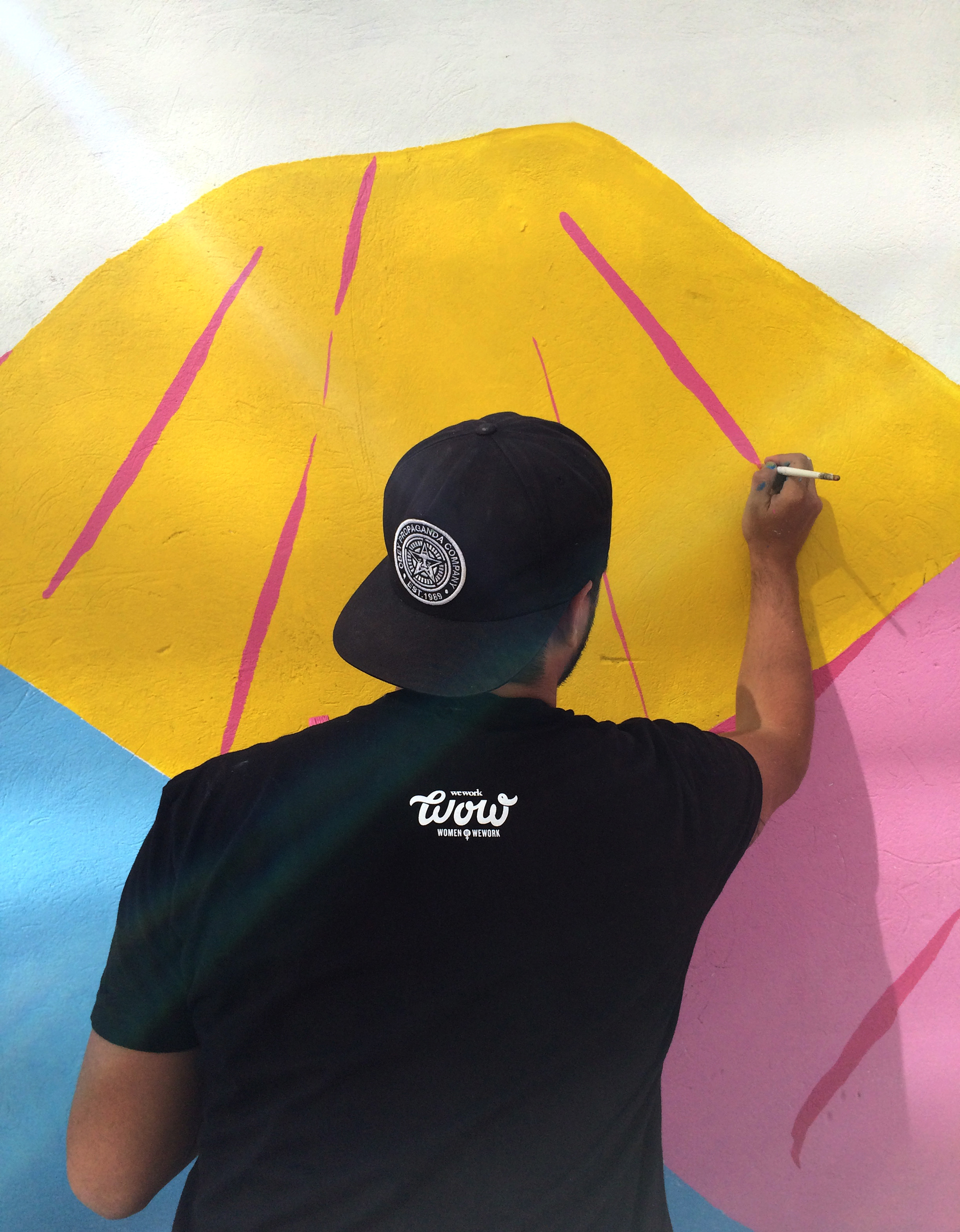 The interior designer for this project was Valeria Gonzales, and she helped us paint the final lines.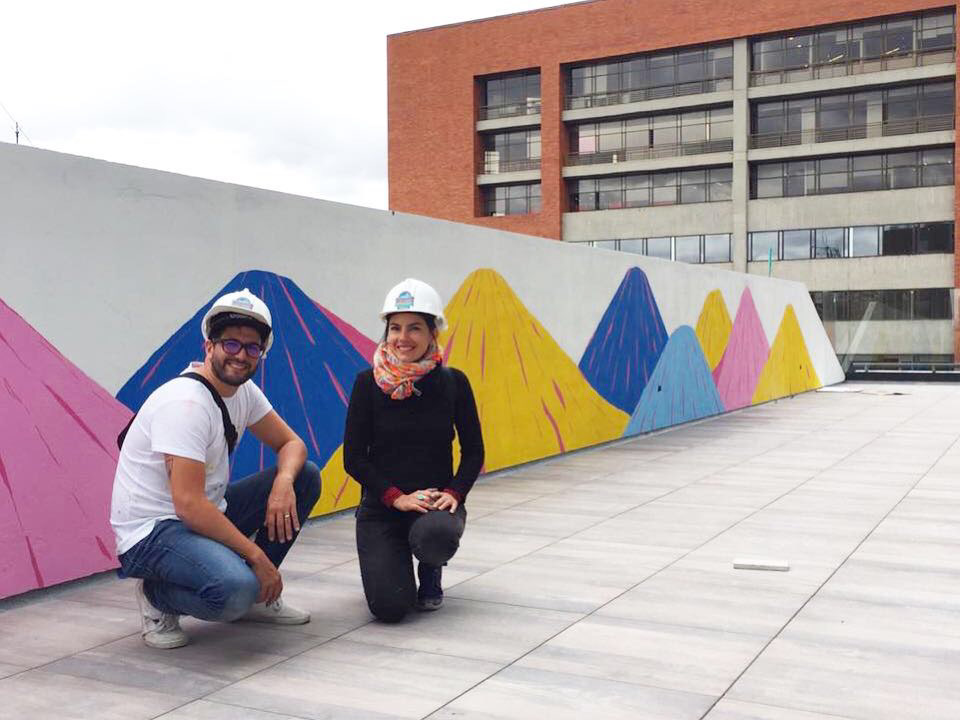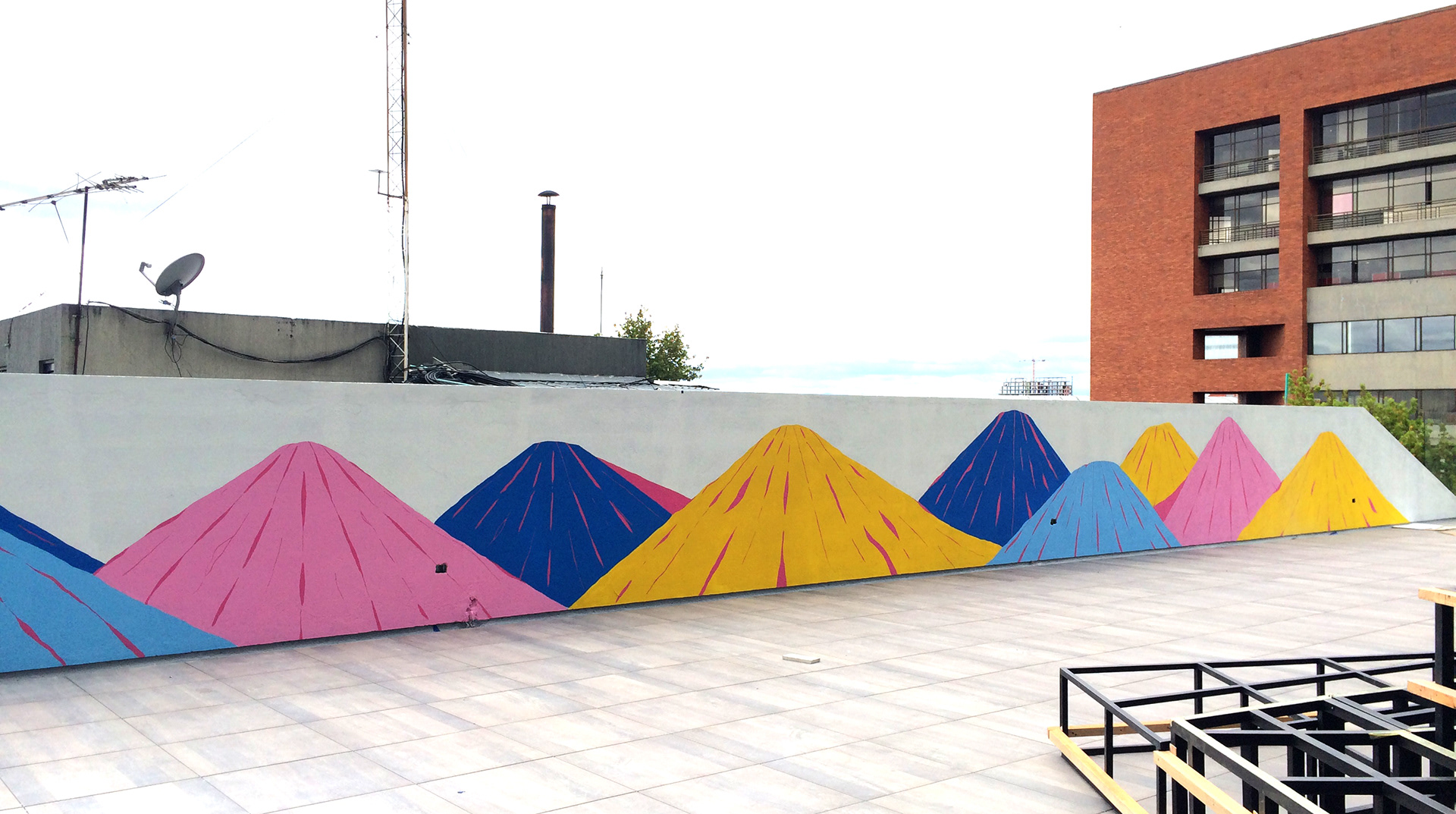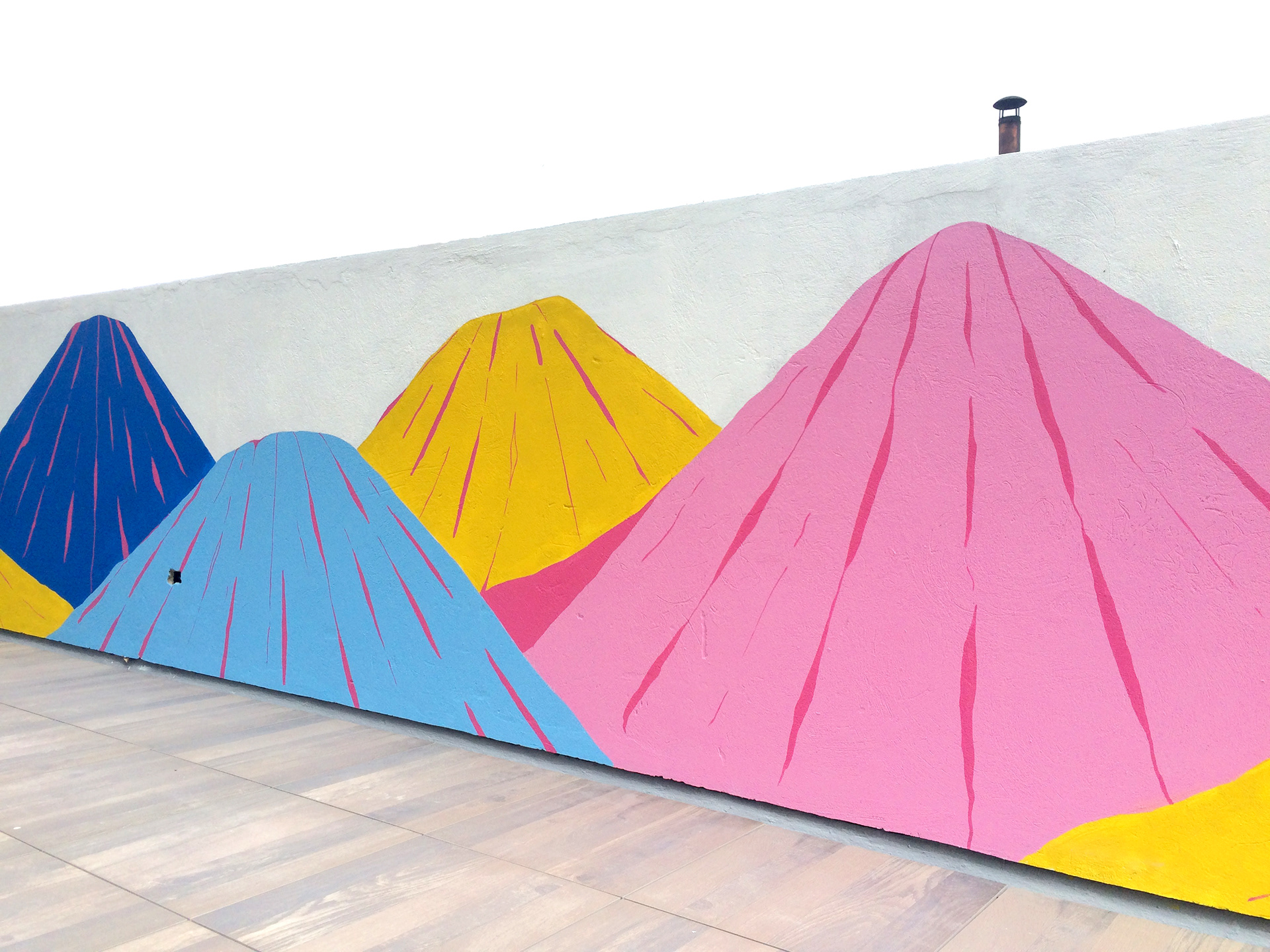 it was nice to see that the workers used the space to have lunch or to rest during the long work hours.