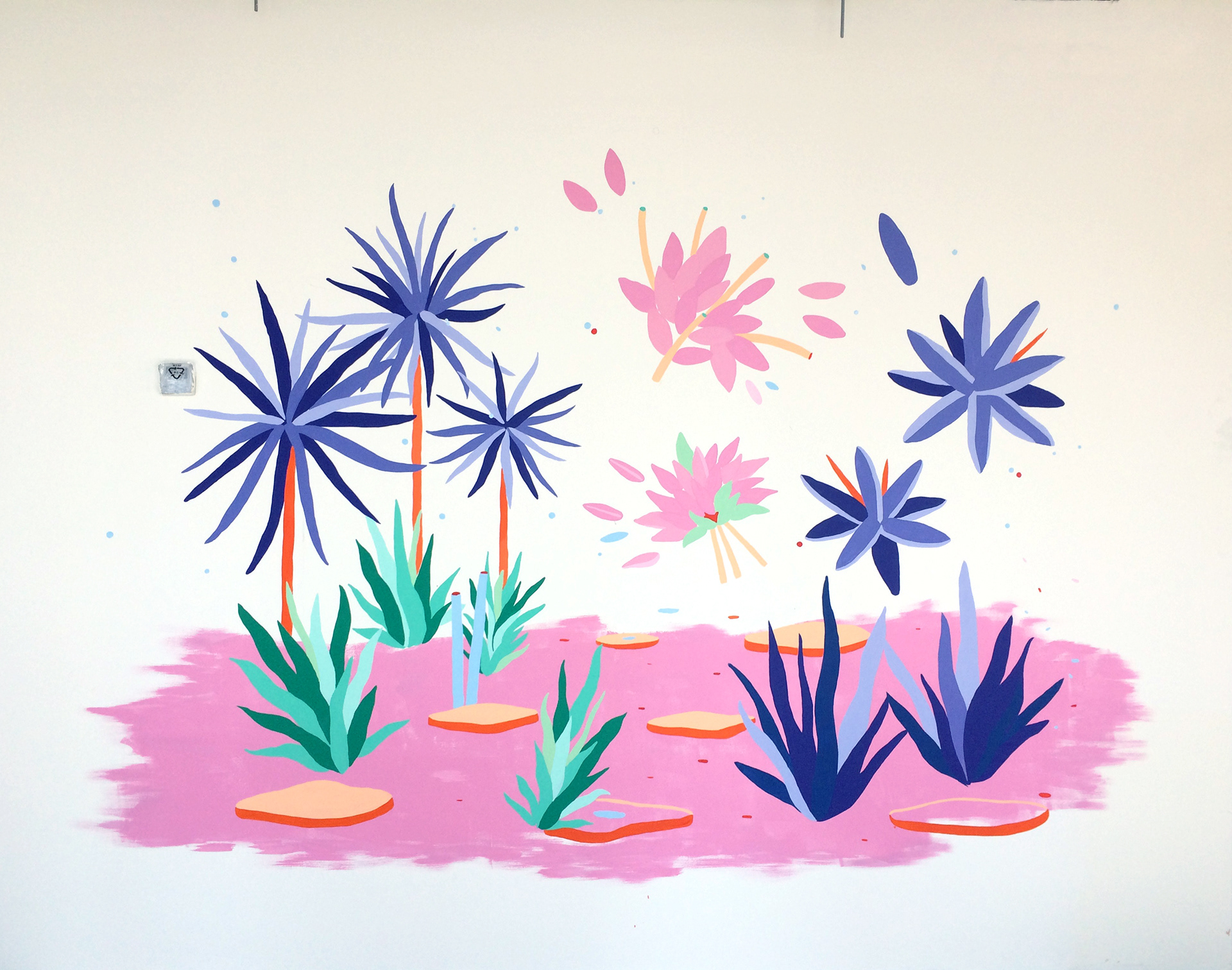 October 2018
: Rob Balan and I went to the beautiful city of Guadalajara, México, to paint a new mural for the upcoming WeWork offices at The Landmark complex.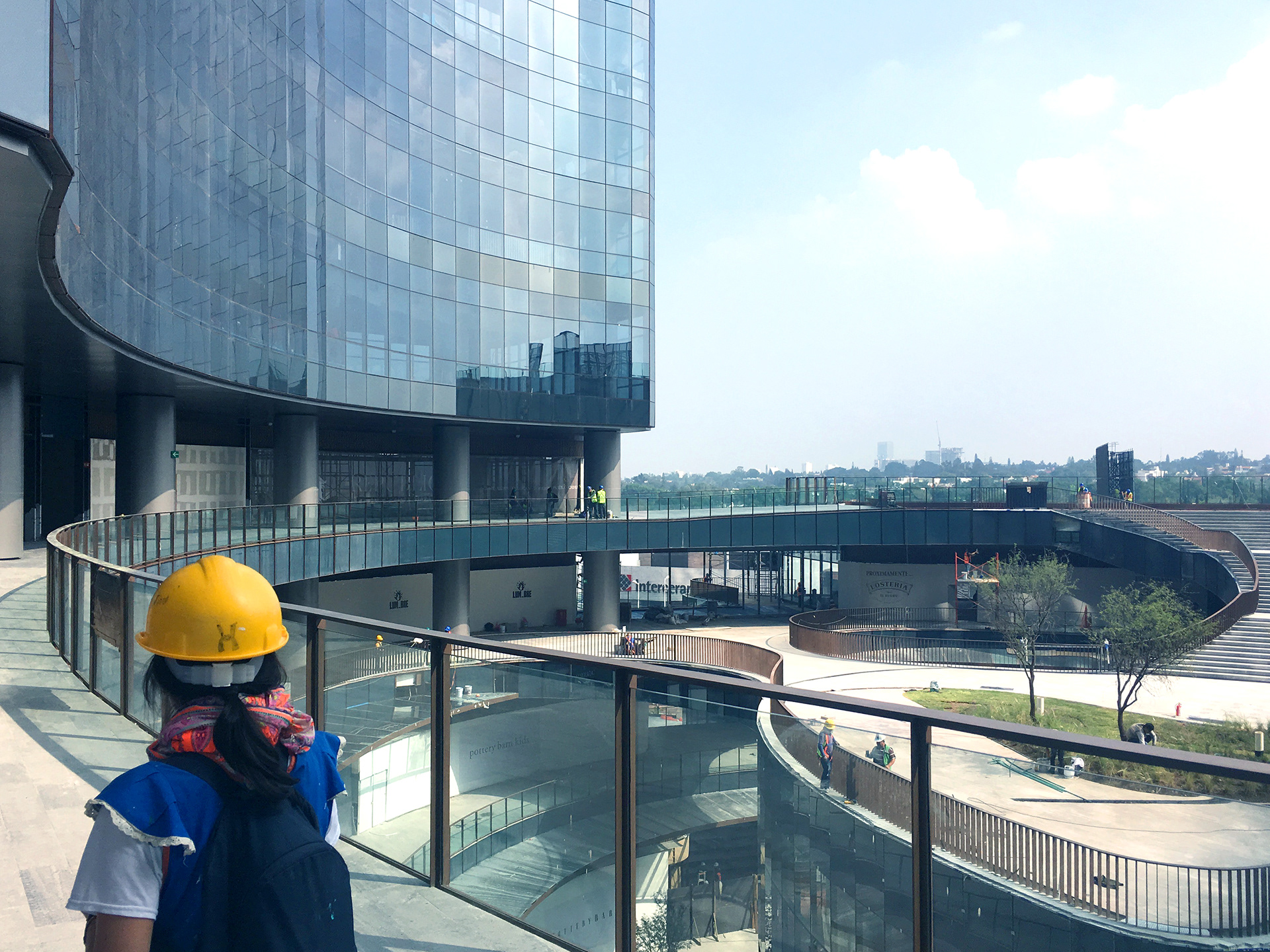 The building was located in a new big complex of shopping malls, cinemas, offices, restaurants and appartments in the North of Guadalajara.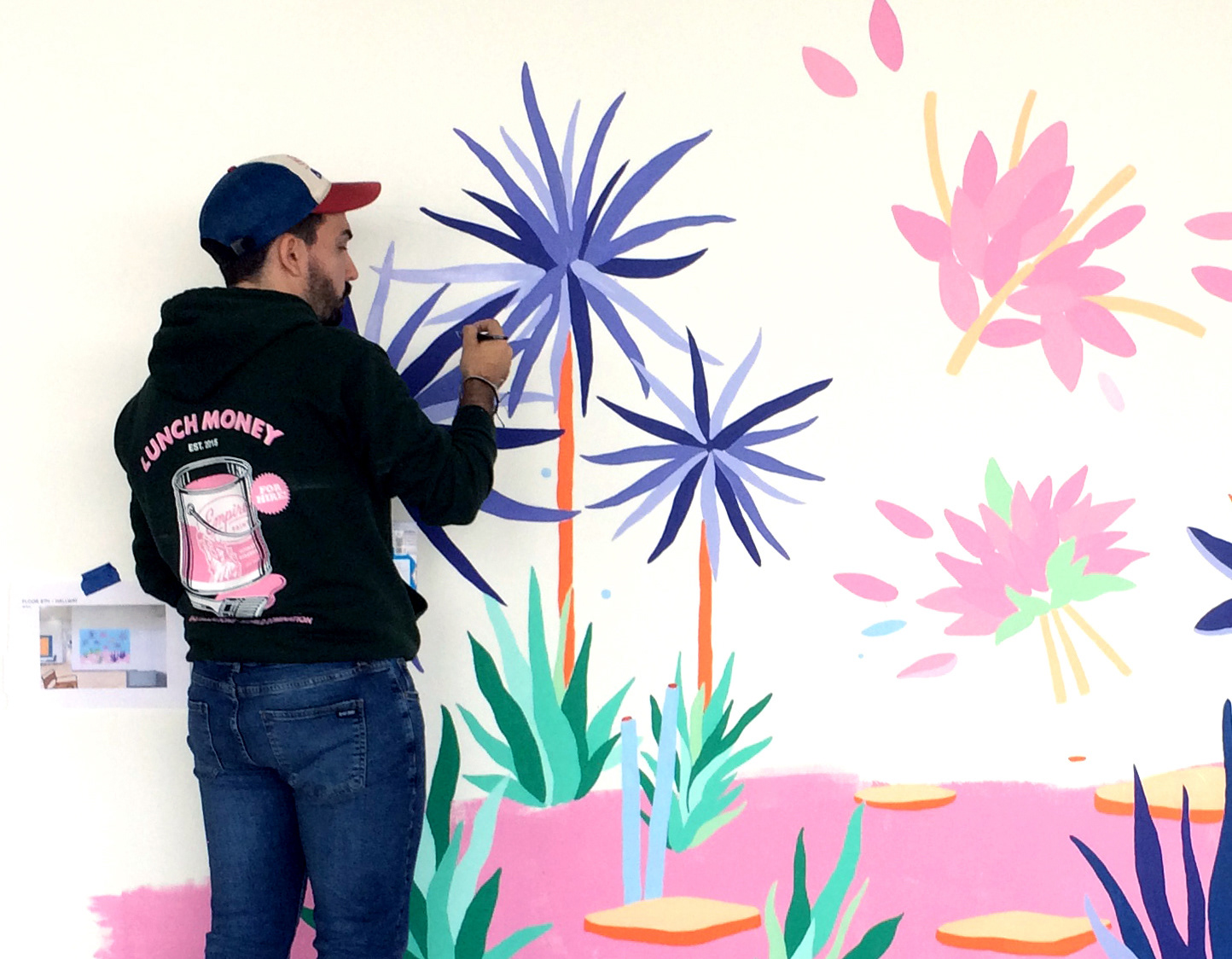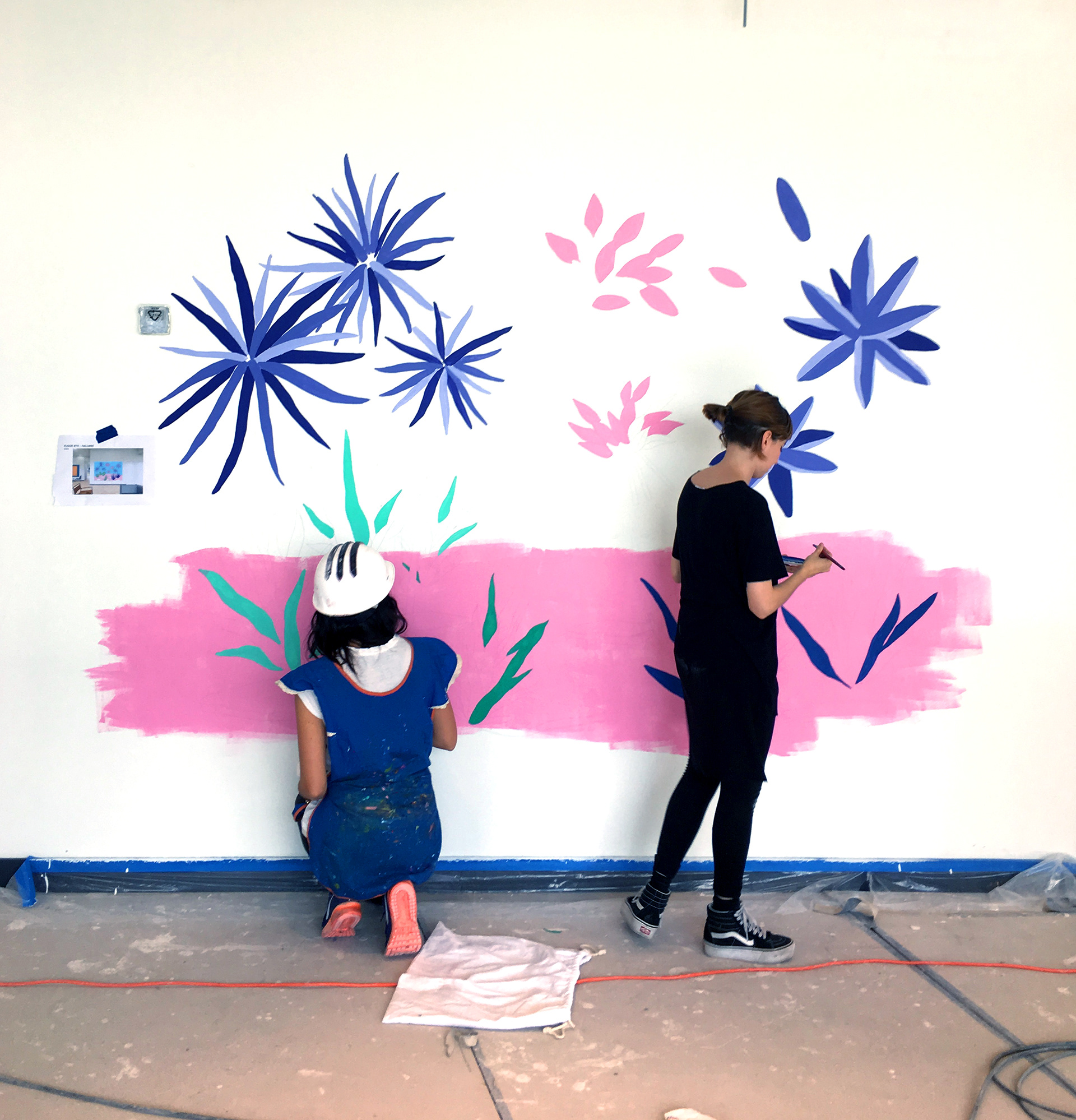 Rob and I painted for two whole days and we had the help of local artist, Alejandra @aleggtz. As usually, we had a lot of fun :P, even though there were a couple of tough moments, due to the amount of people that were working there at the same time as us.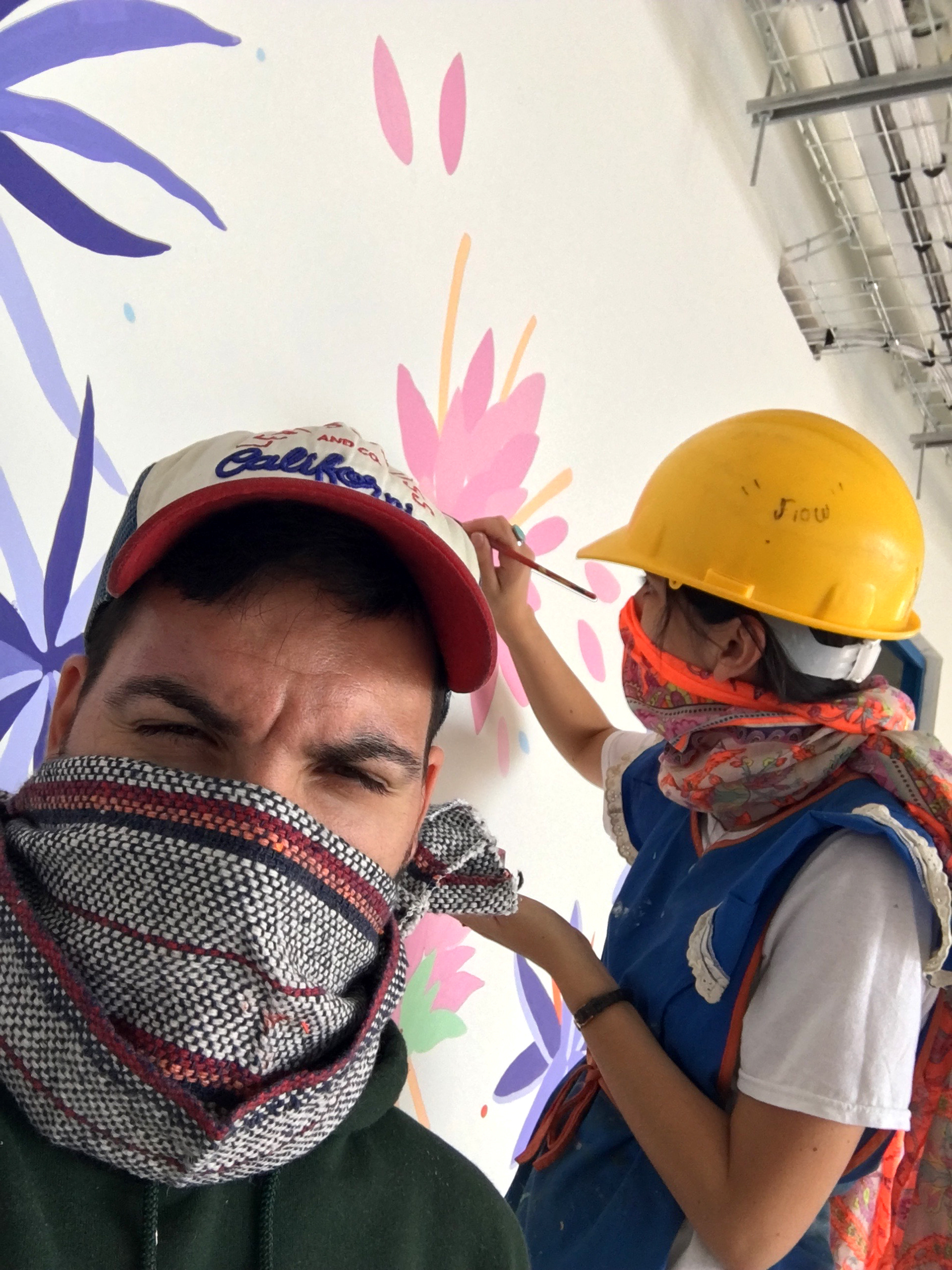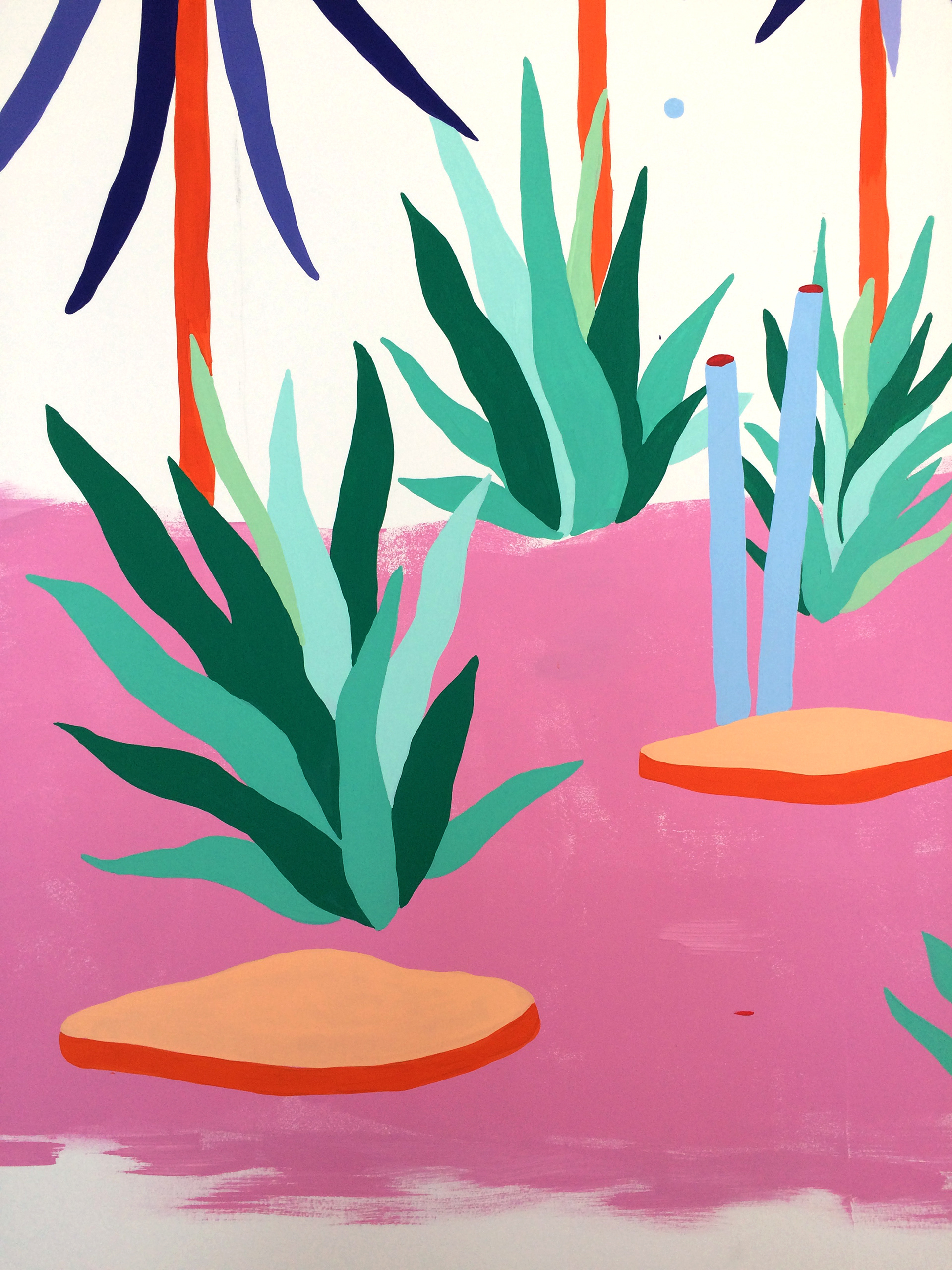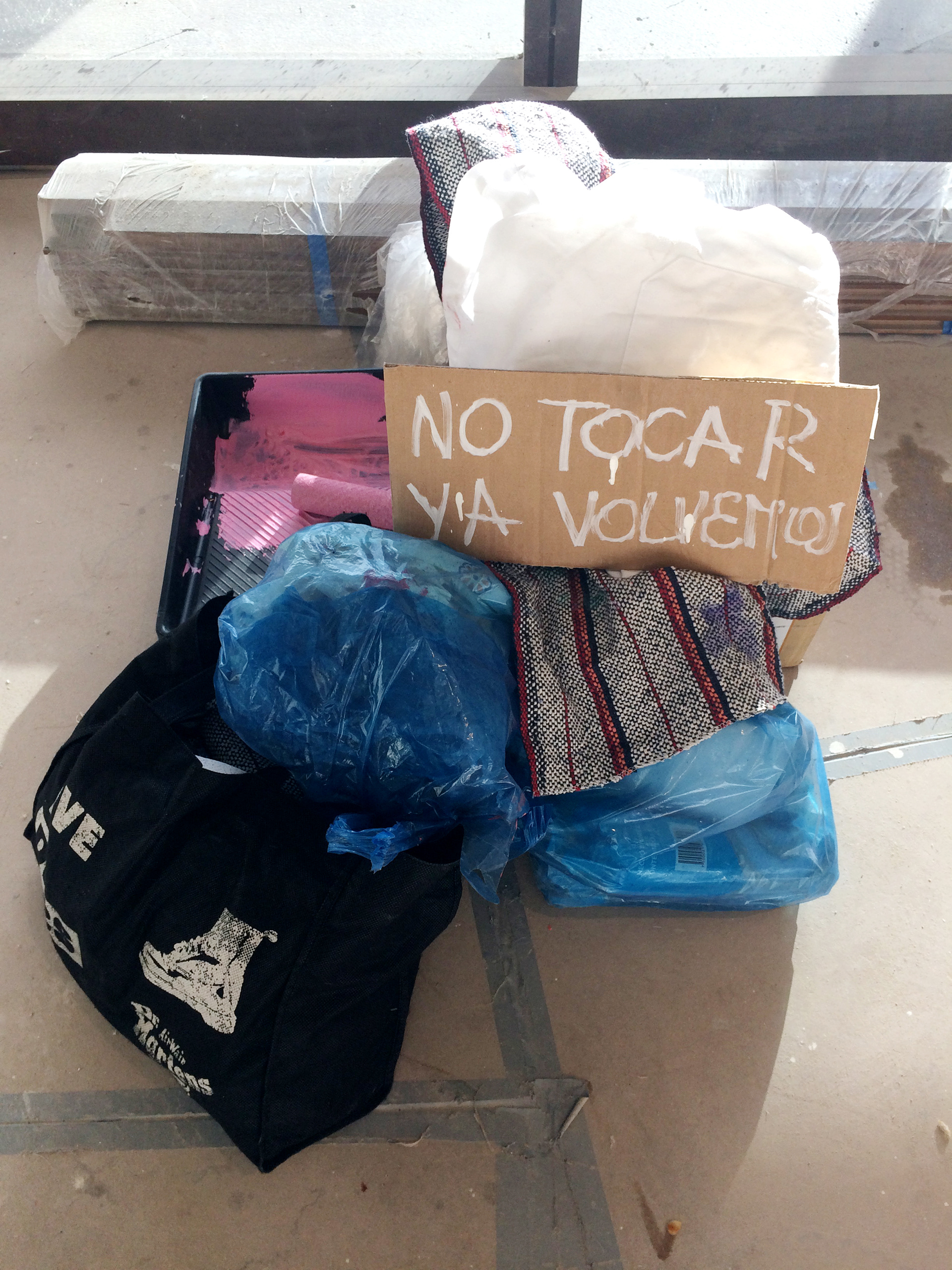 Rob had picked the design from my sketchbook and we collaborated together on choosing colors, space, size, etc. The idea was to give a "hand made", fresh, not digital look and feel to the original design, where you could see the paint brushes, the material texture and the painters gestures.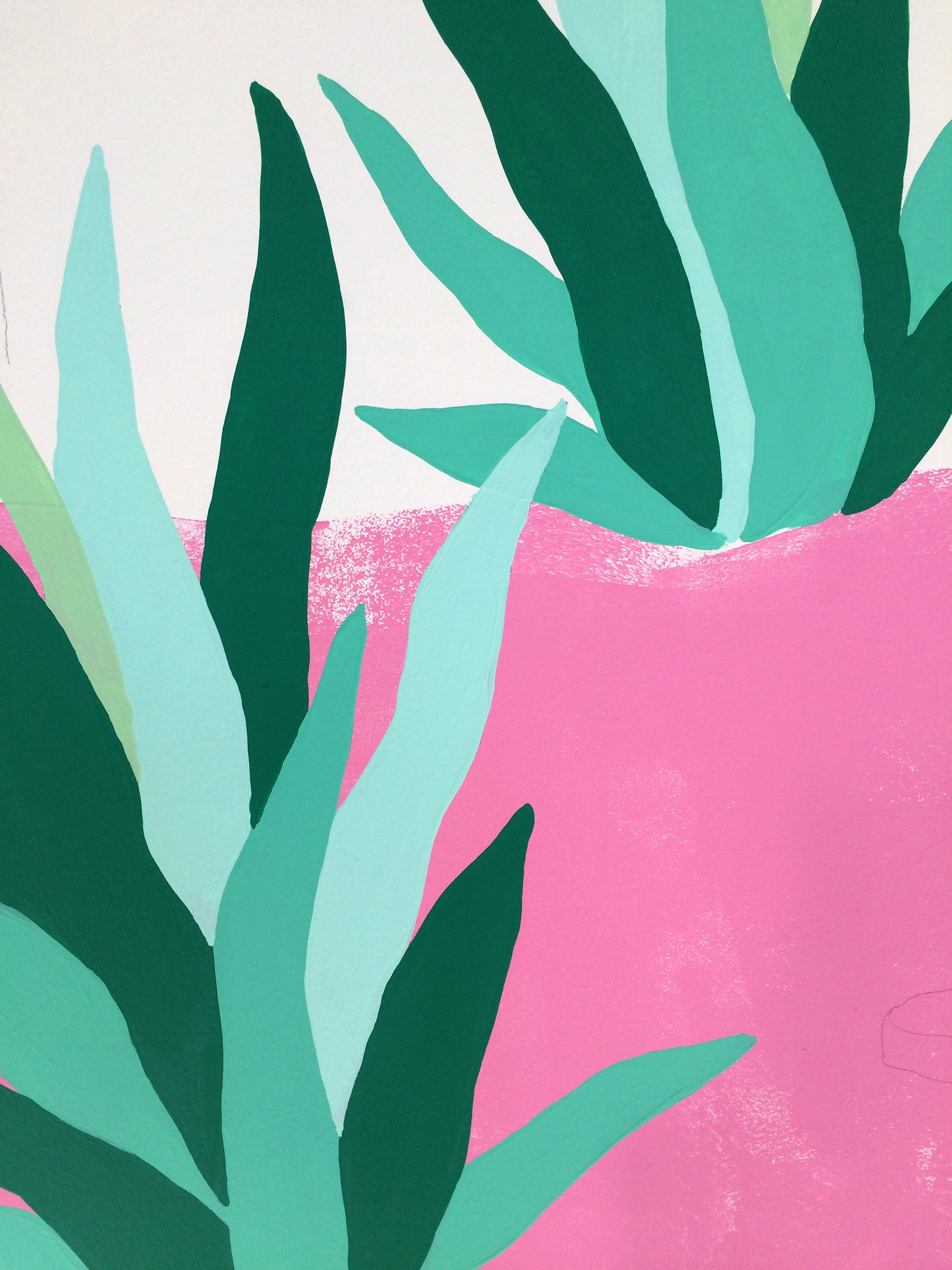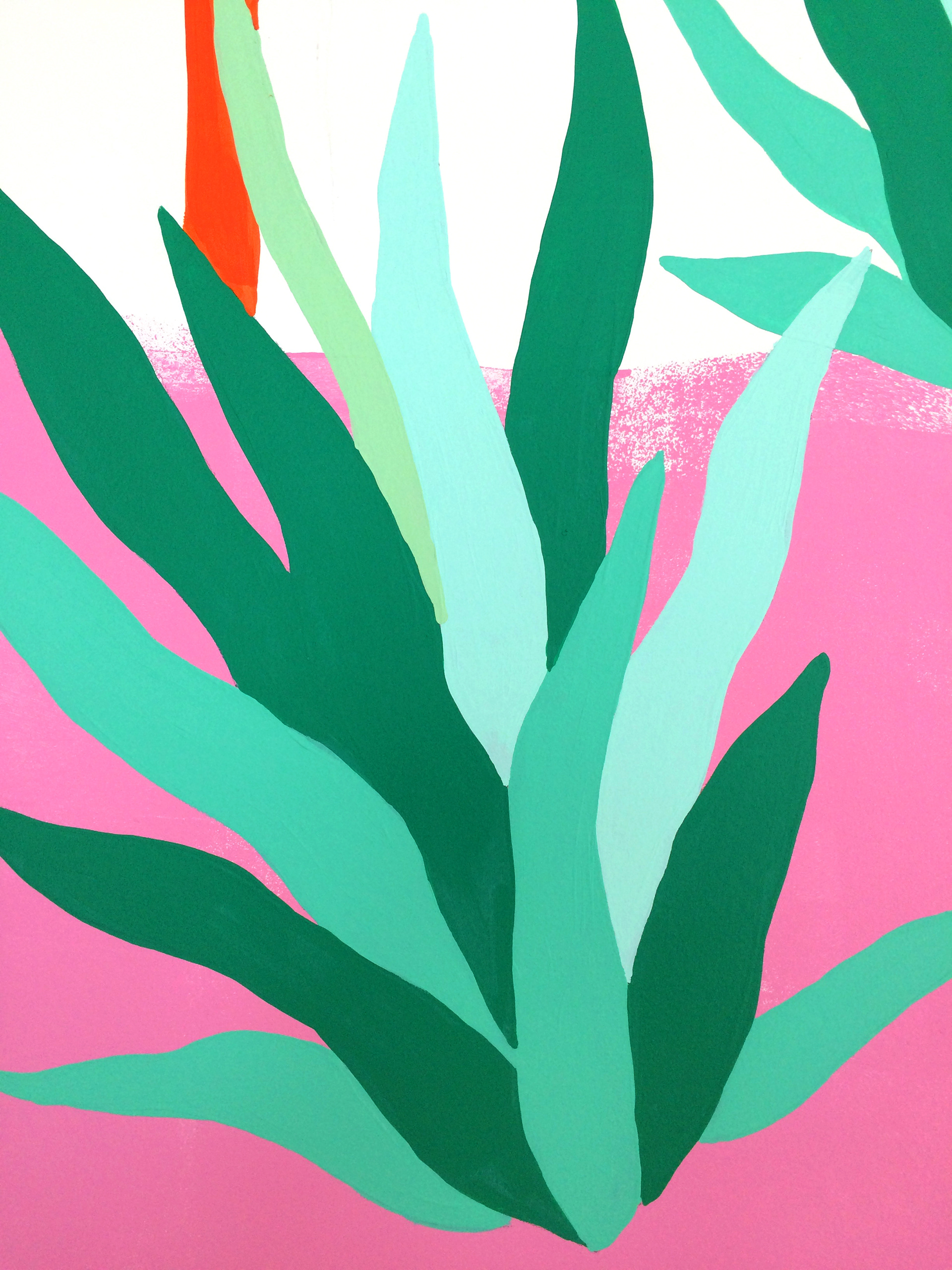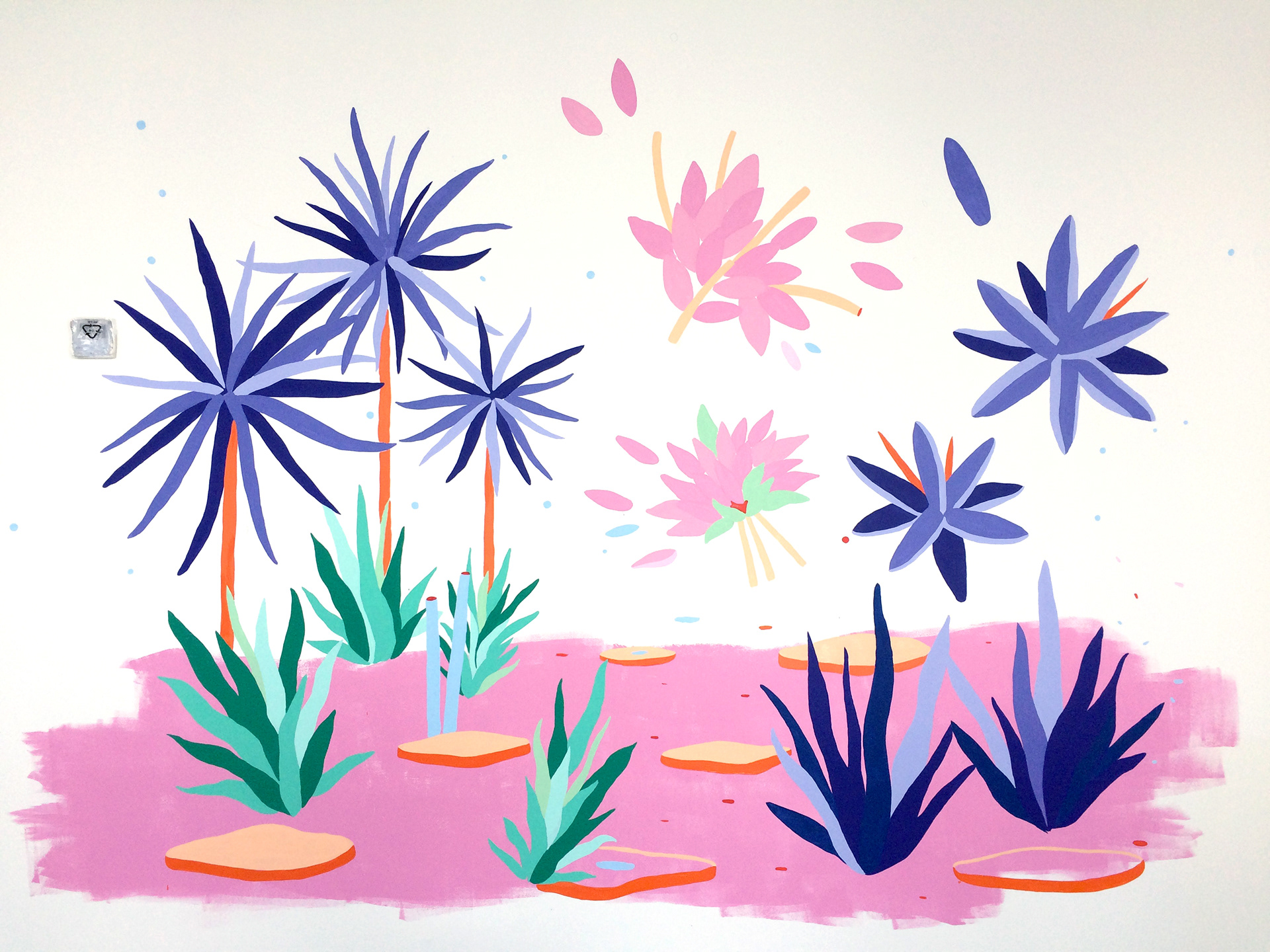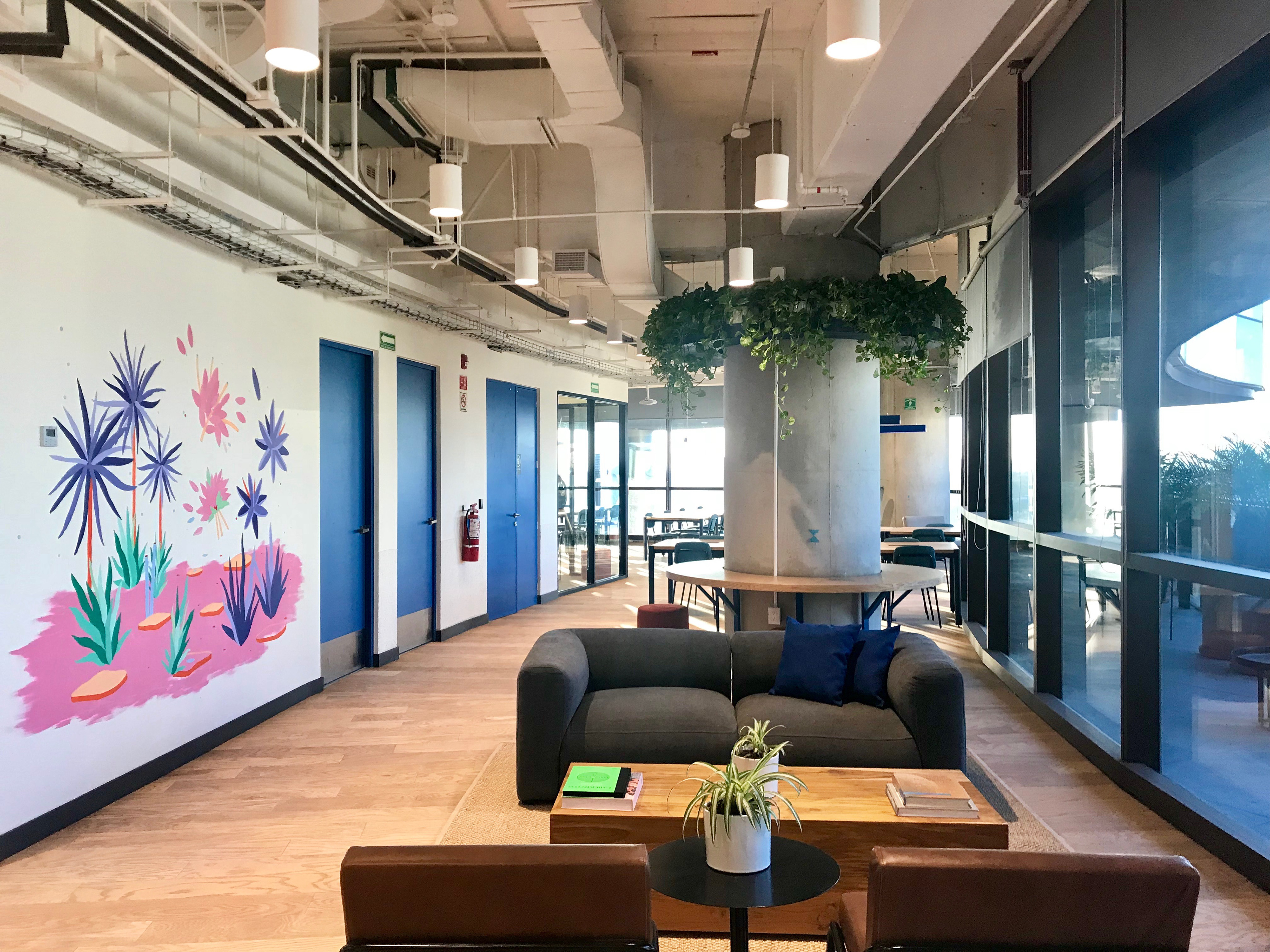 This is the final result, hope you guys like it!