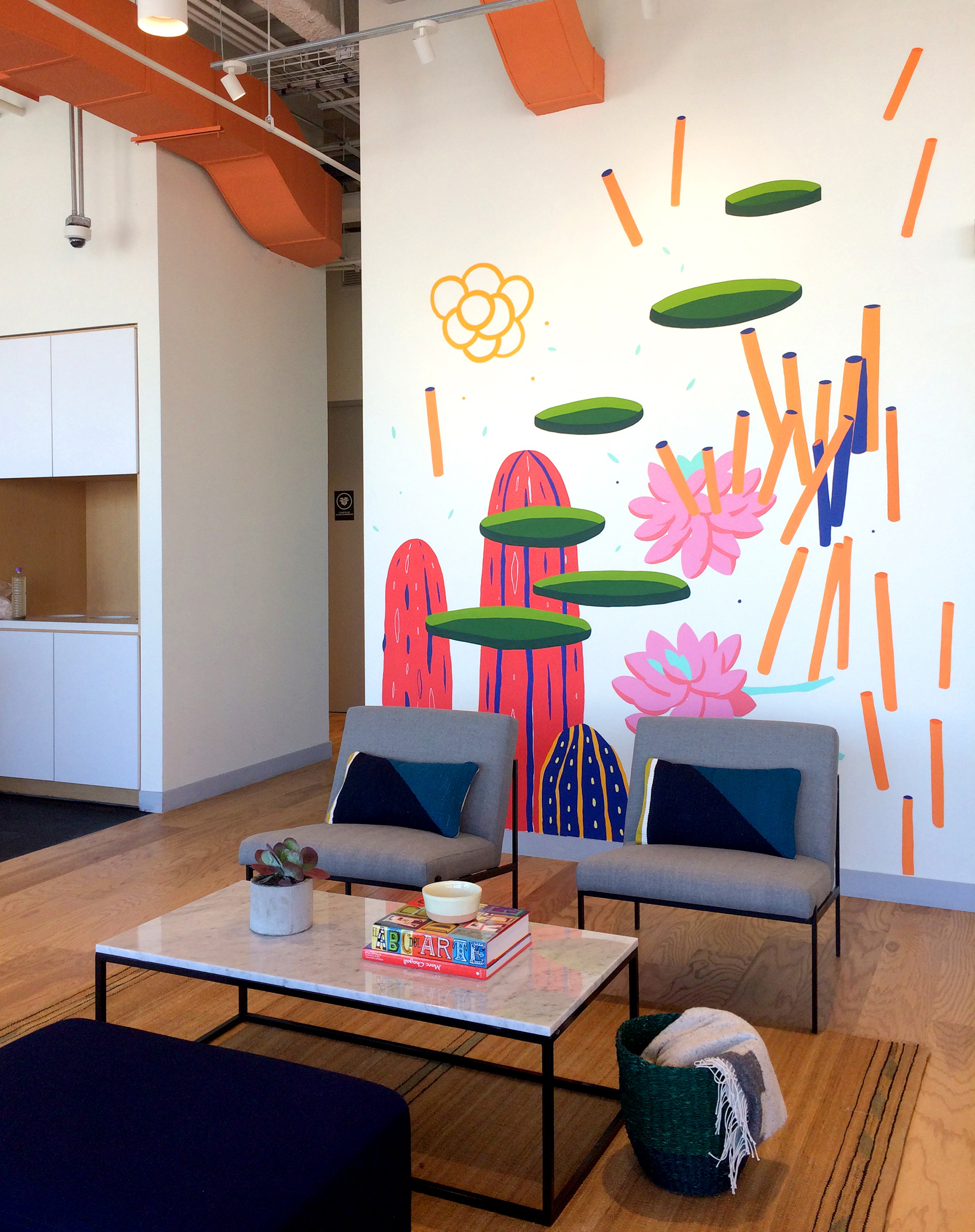 November 2018: I went to Mexico City to paint a new Heroinax mural for WeWork new office in Reforma 26 building. The mural is inspired in the Mexican desert: flower and cactus, typical in my work. I also created other pieces of art for this project such as wallpapers and custom MDF shapes, but that's another story.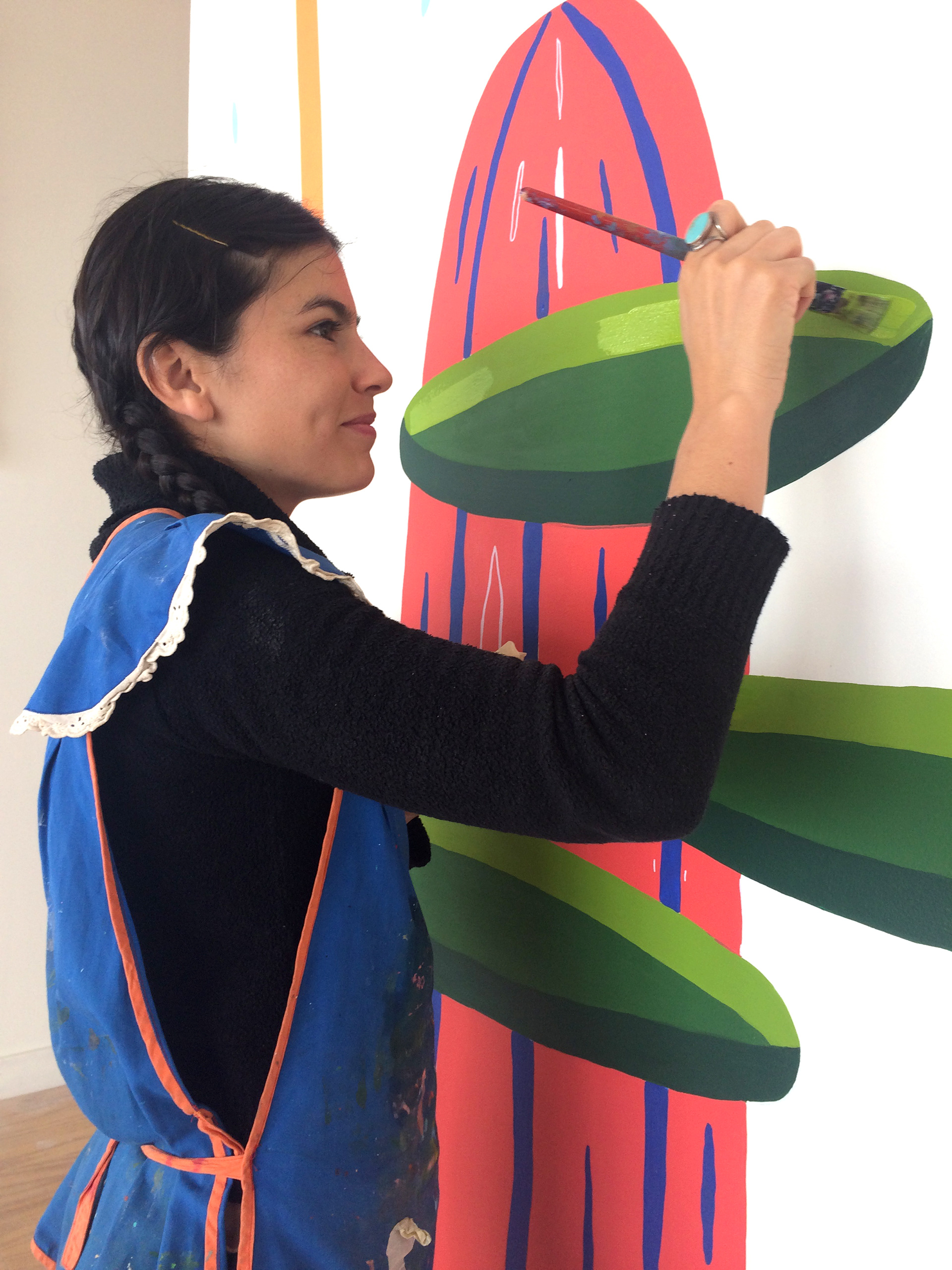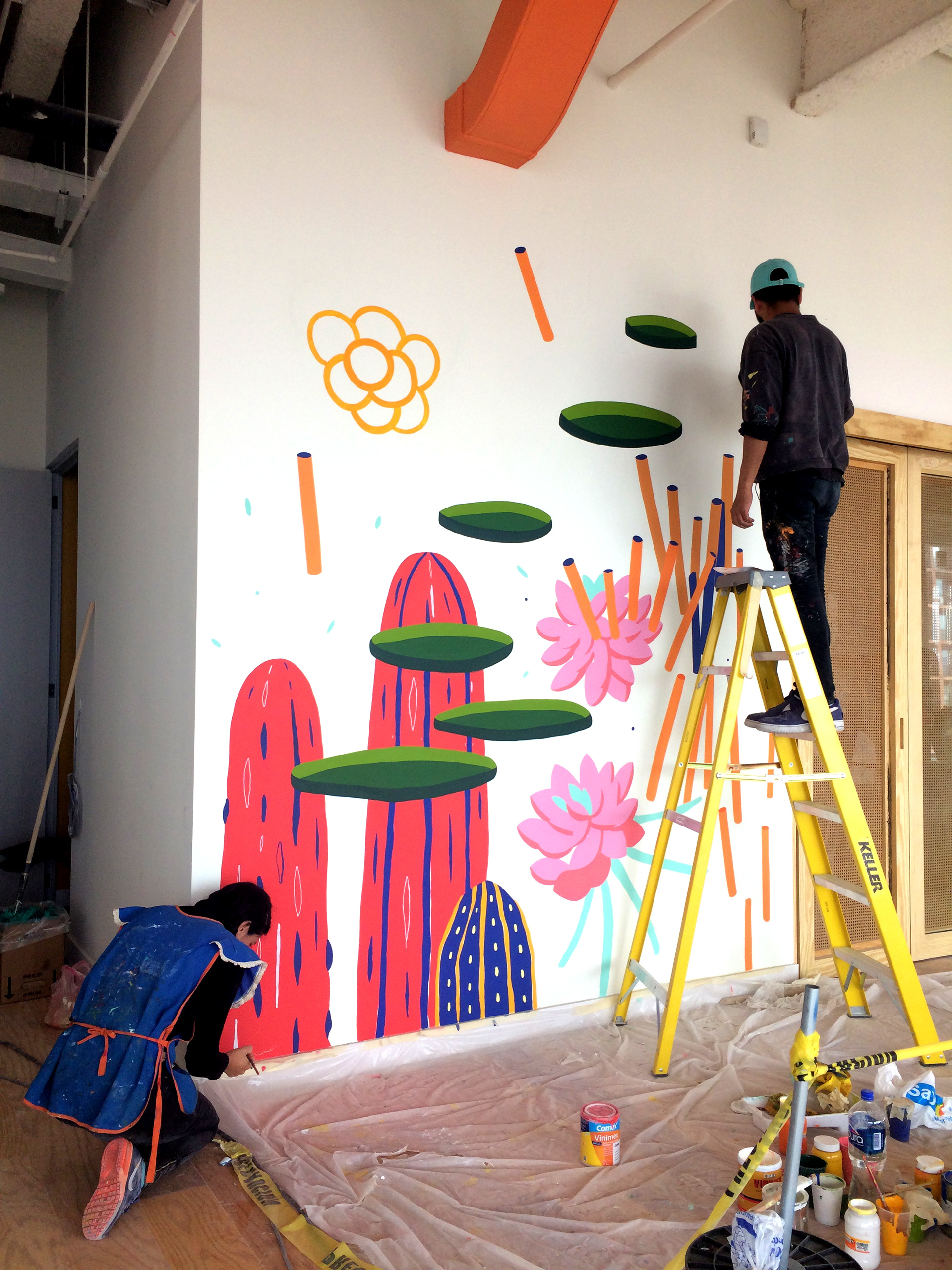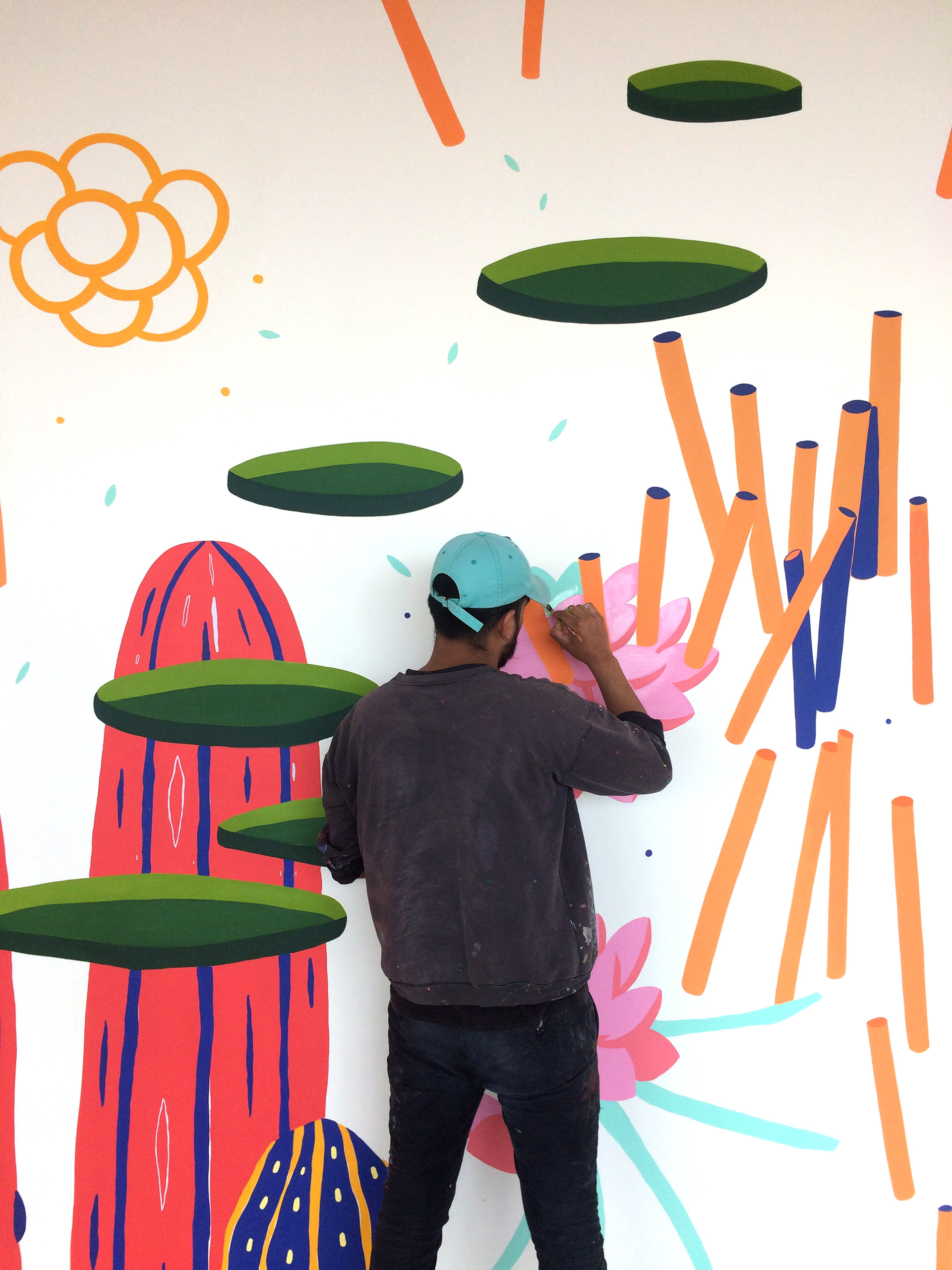 The team: Heroinax (Ailim) + Osley from México City. We painted together for 2 days.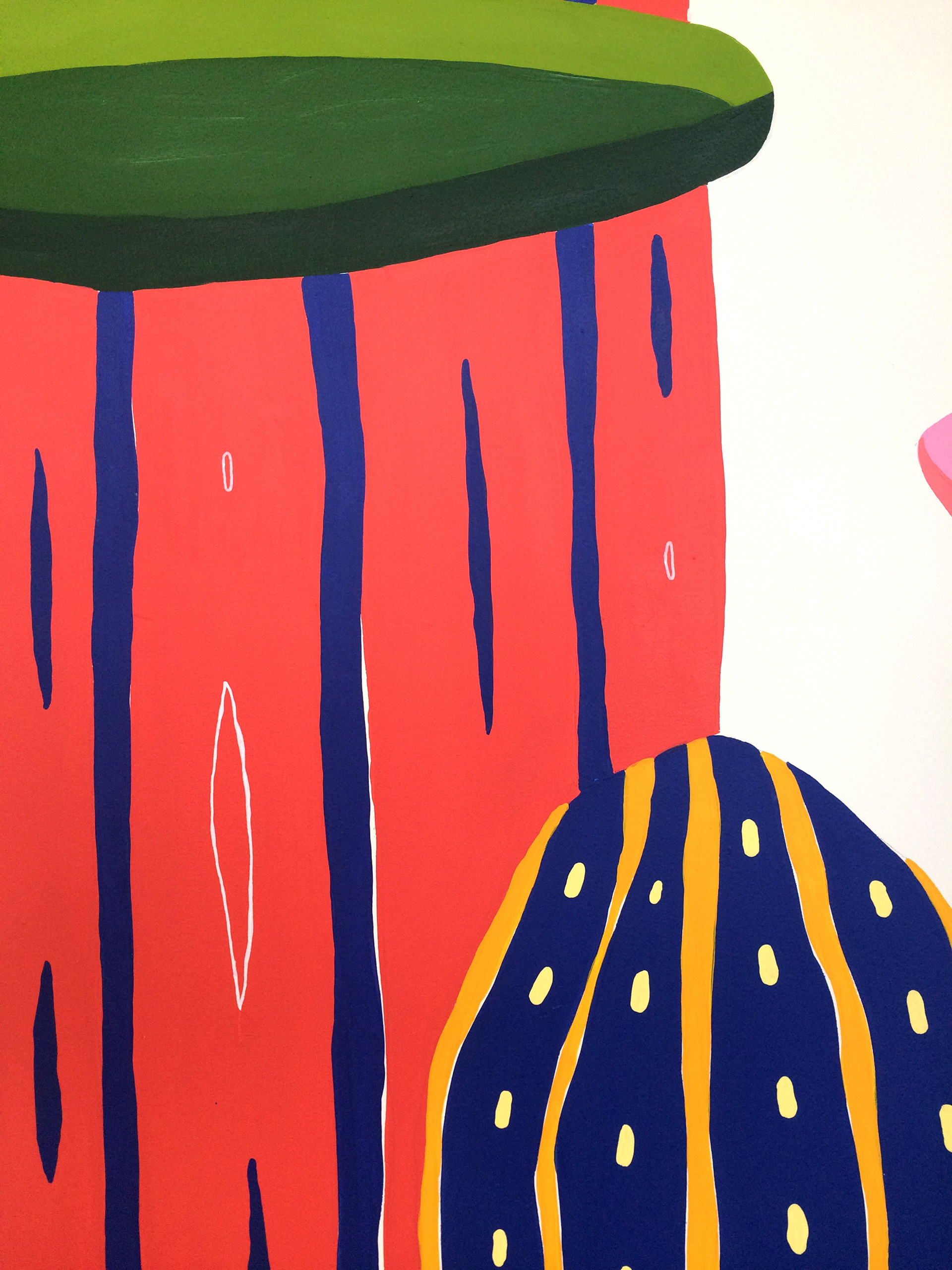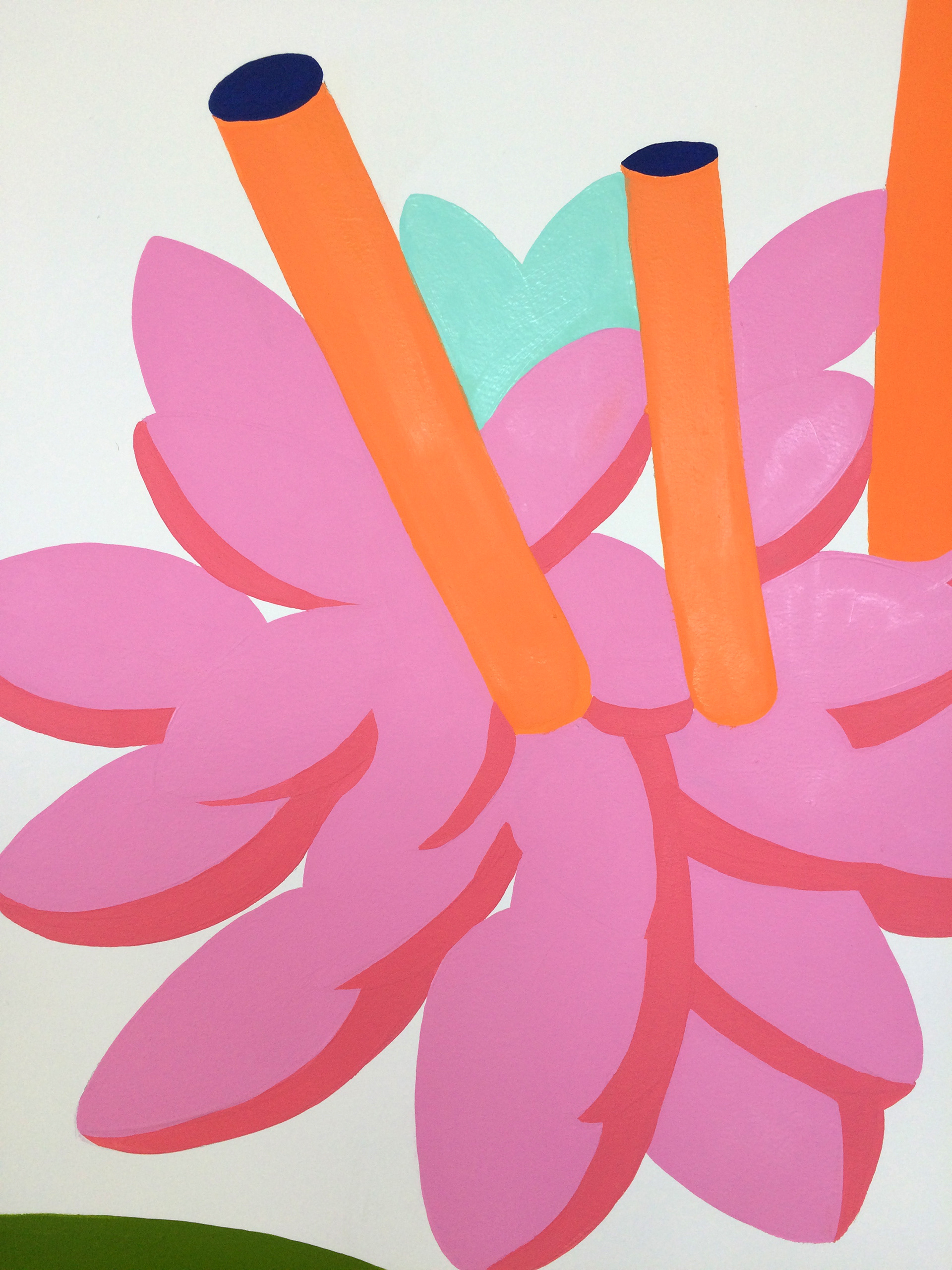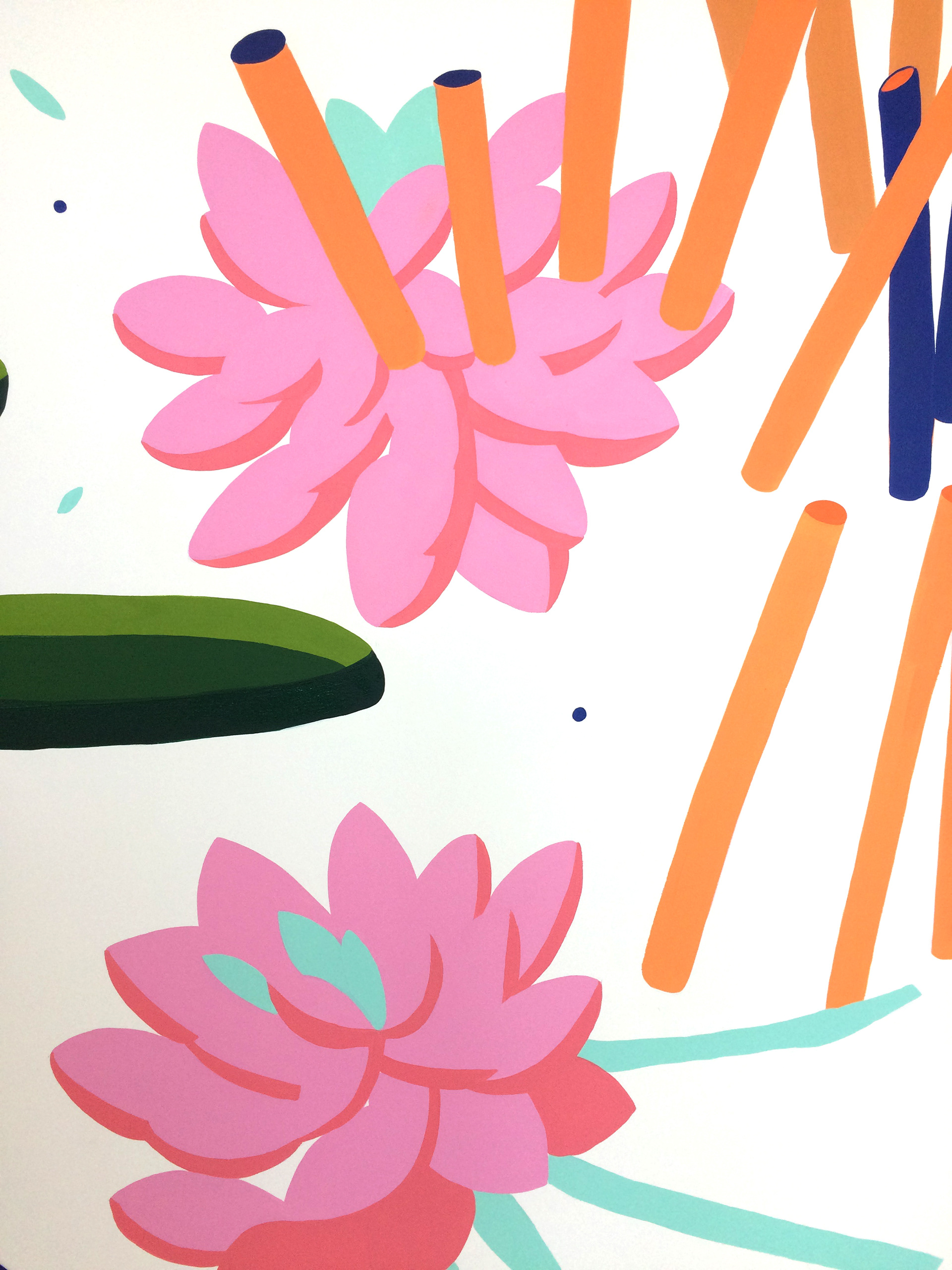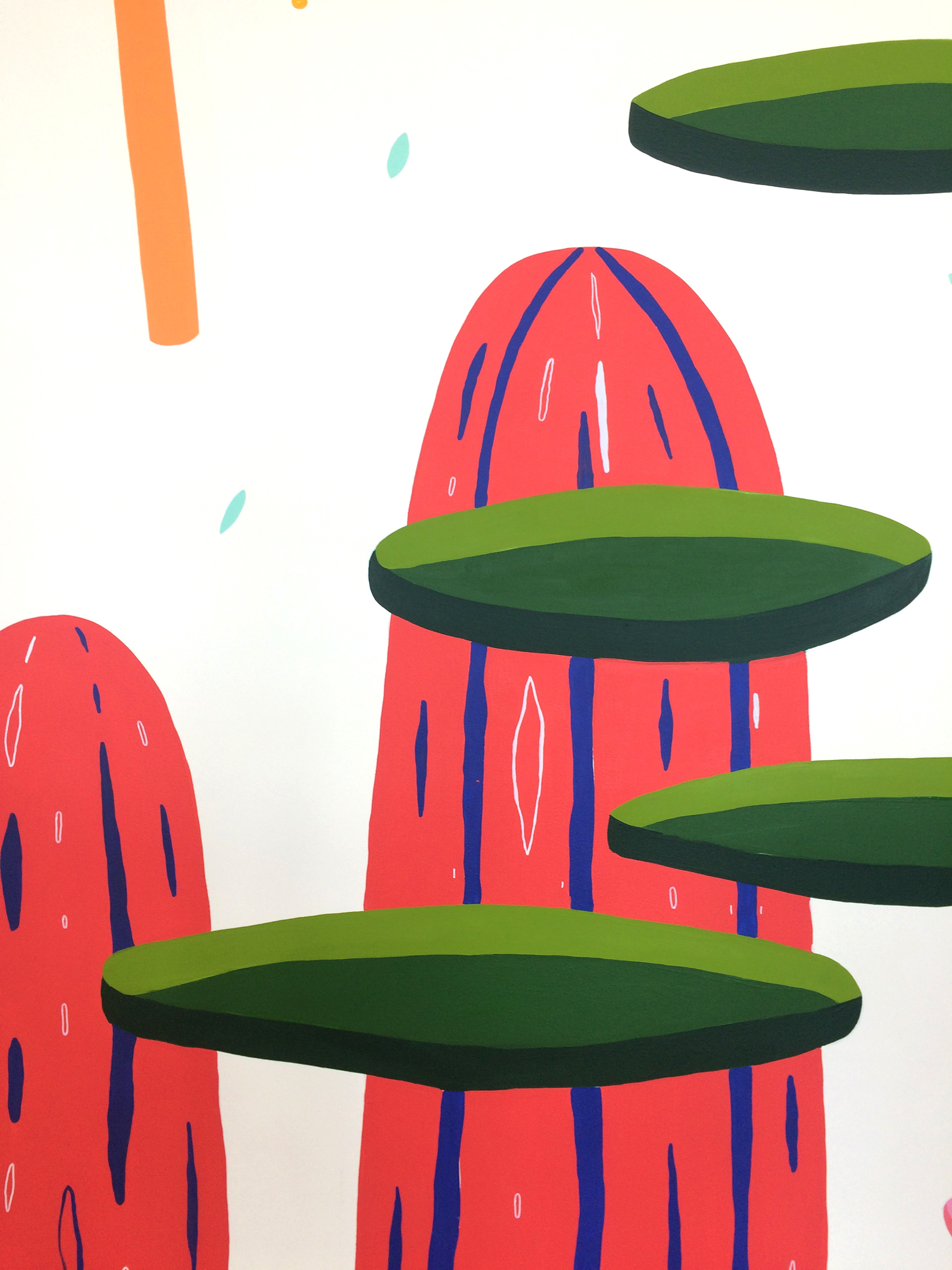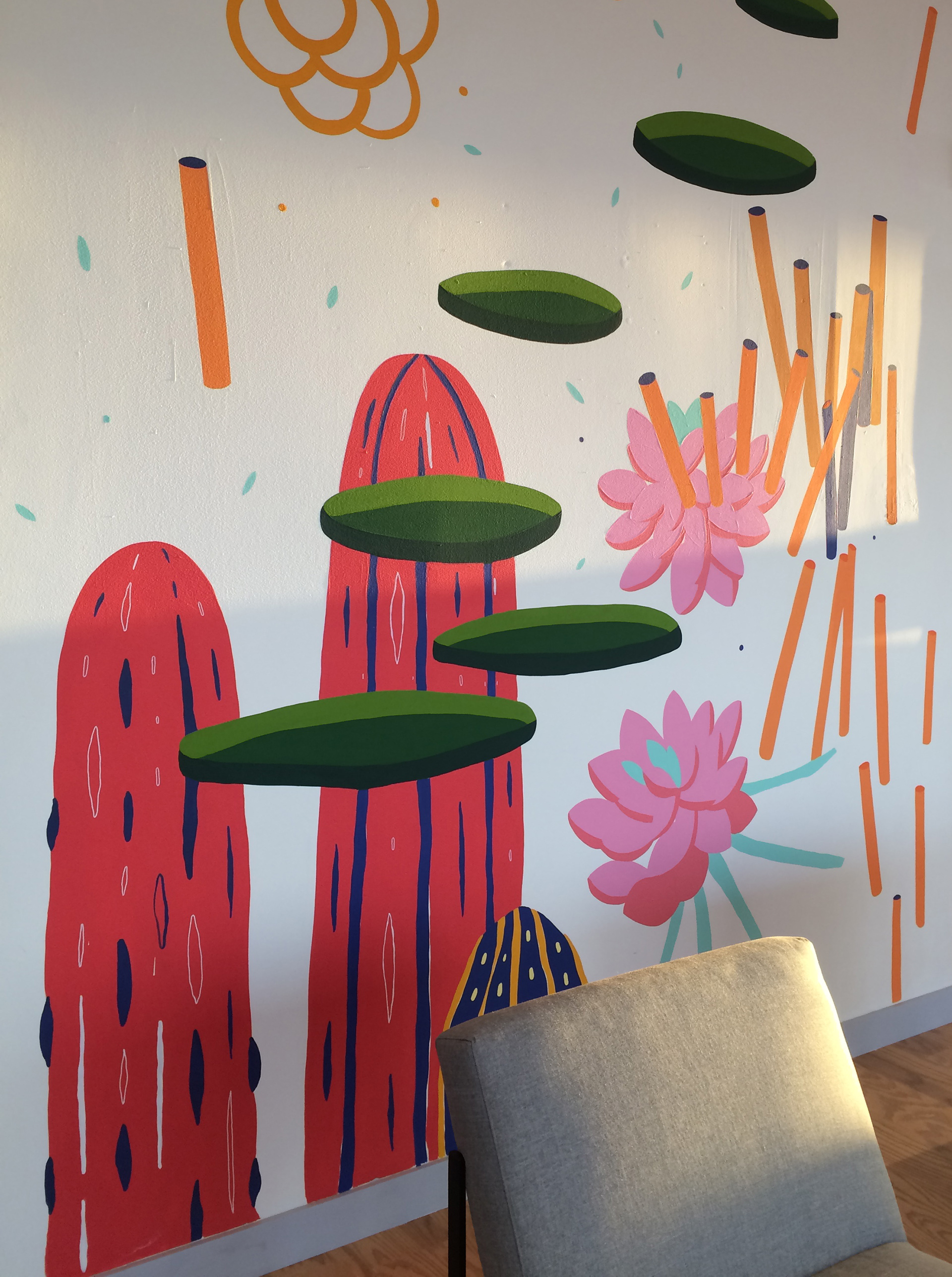 The final result at sunset: you can actually see the paint texture. I enjoyed very much the experience of painting it and I really like the final result. This is probably one of my favorite projects!