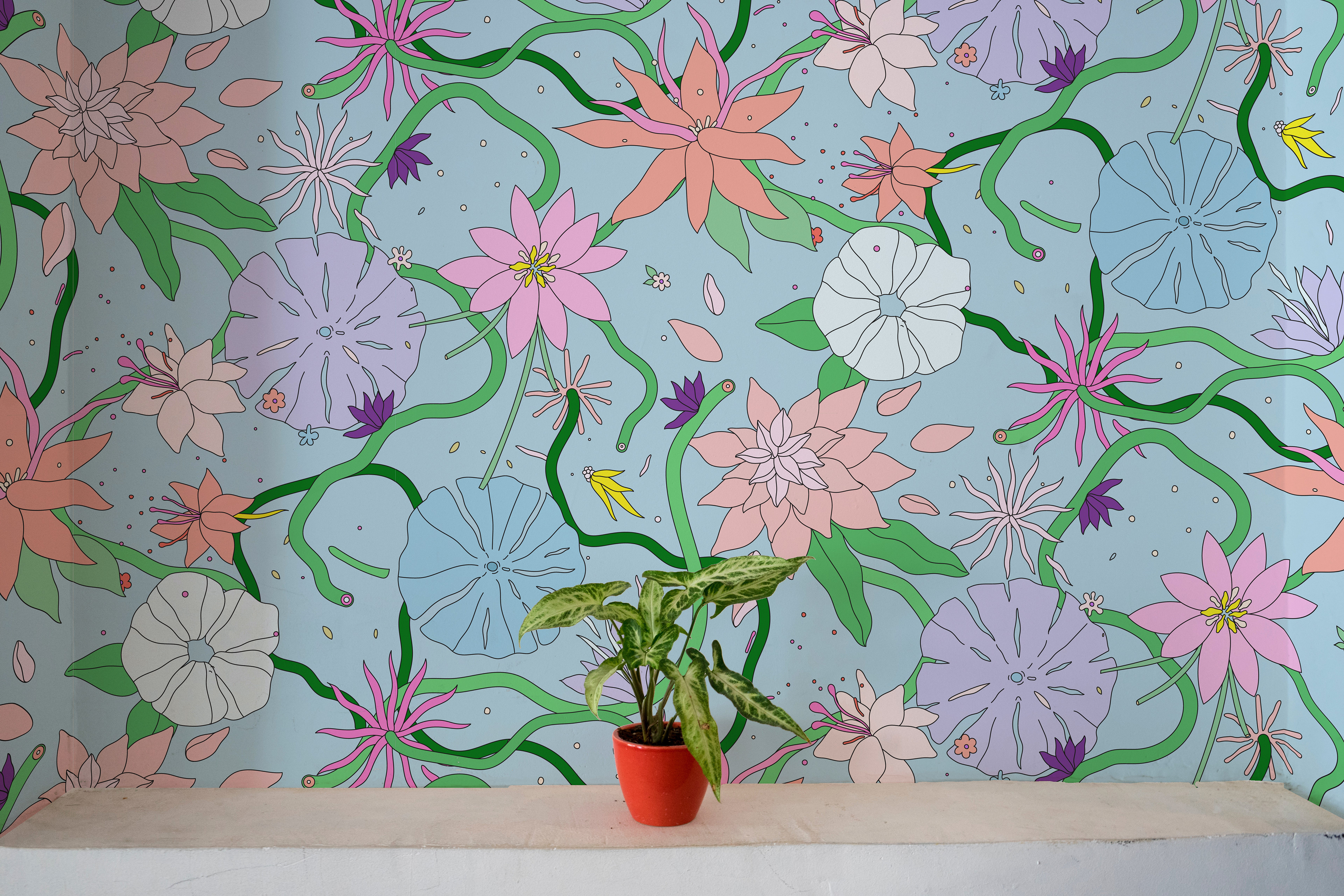 Una coreografía de nado sincronizado vista desde el cielo. Los nadadores: nenúfares, flores y lianas acuáticas.
A synchronized swimming of water flowers and plants.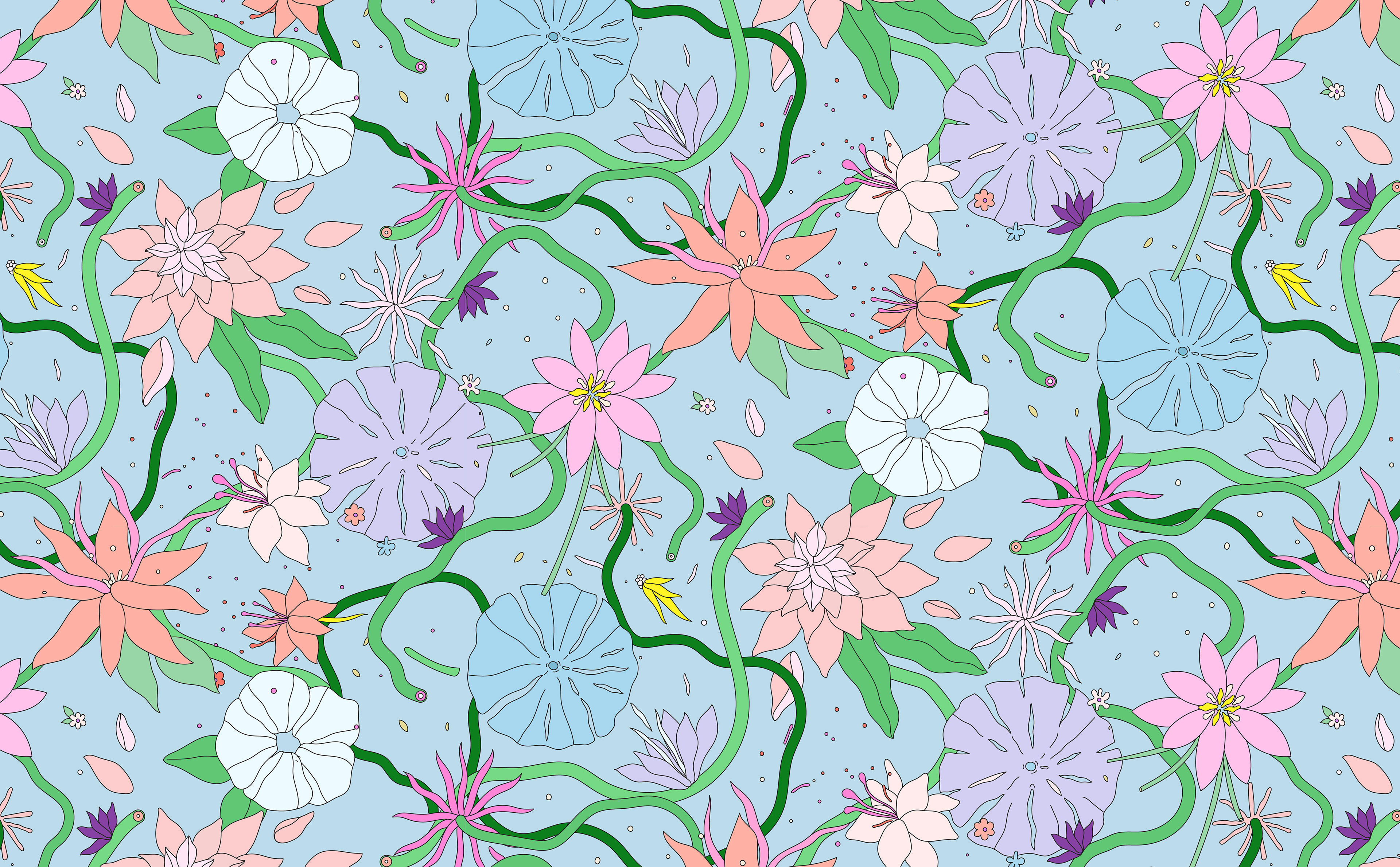 Para Esmeralda
For Baby Esmeralda
​​​​​​​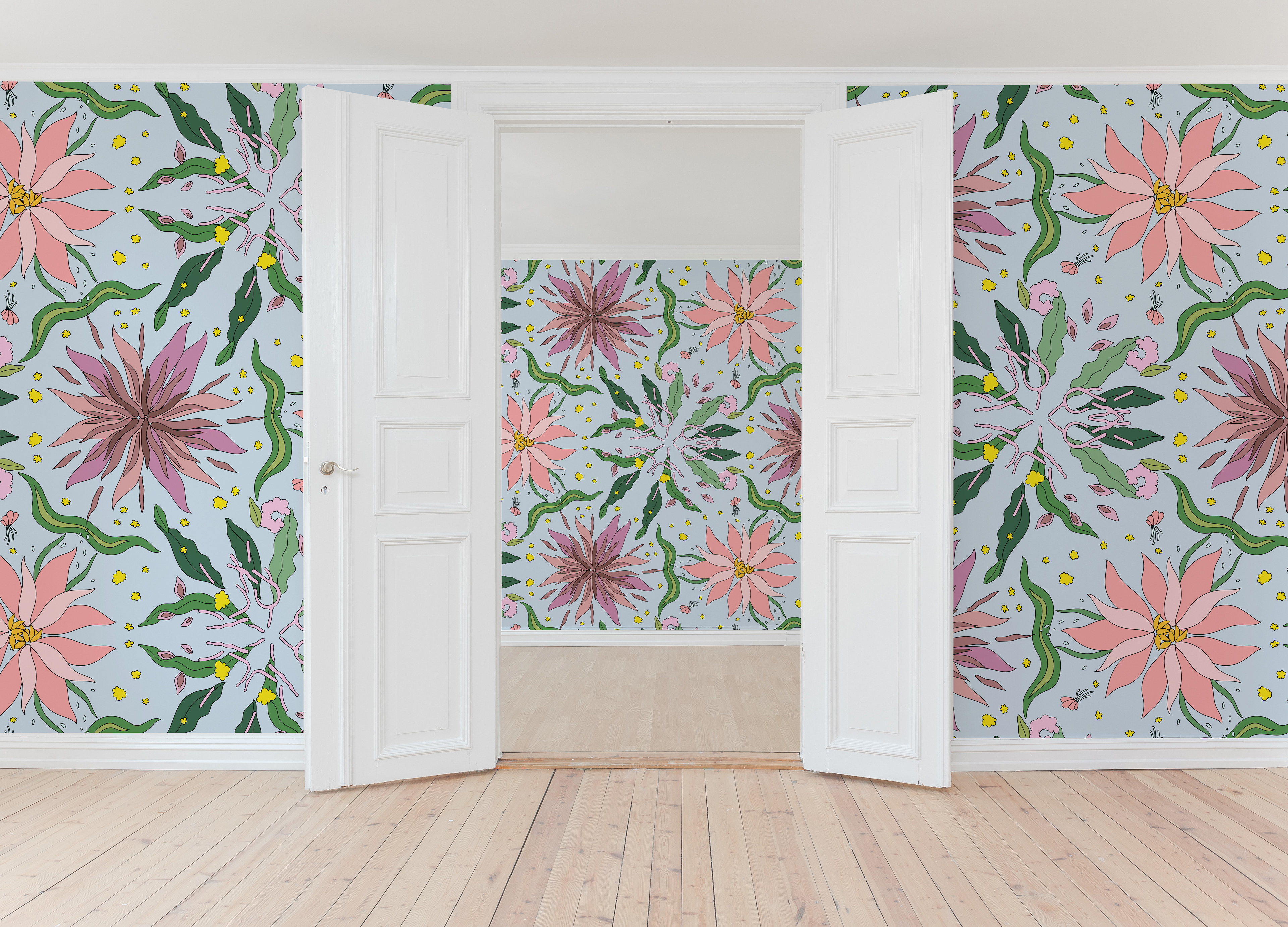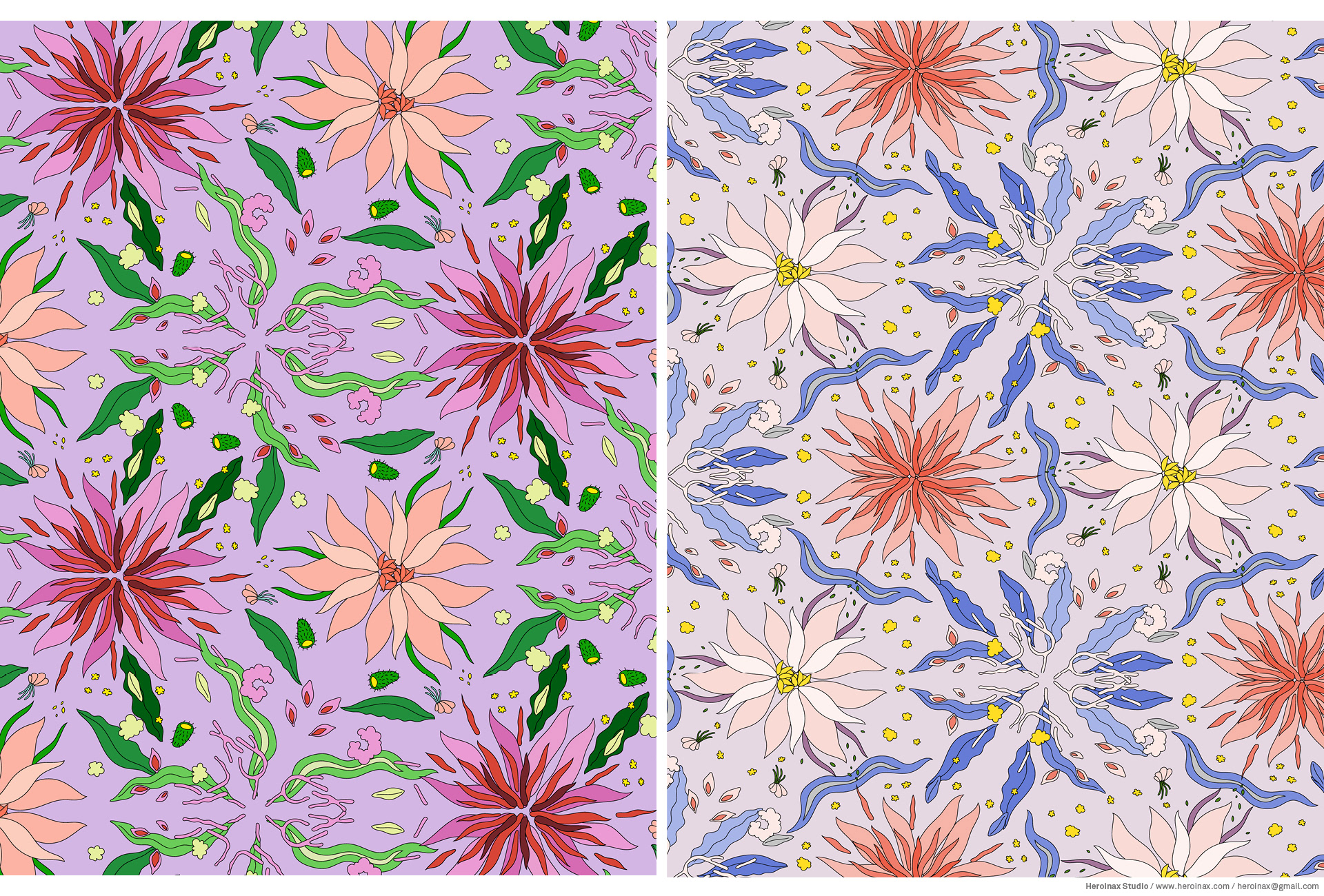 Un kaleidoscopio de flores y hojas que se multiplican y nos invitan a descubrir otro mundo.
A kaleidoscopic dance of flowers and leaves.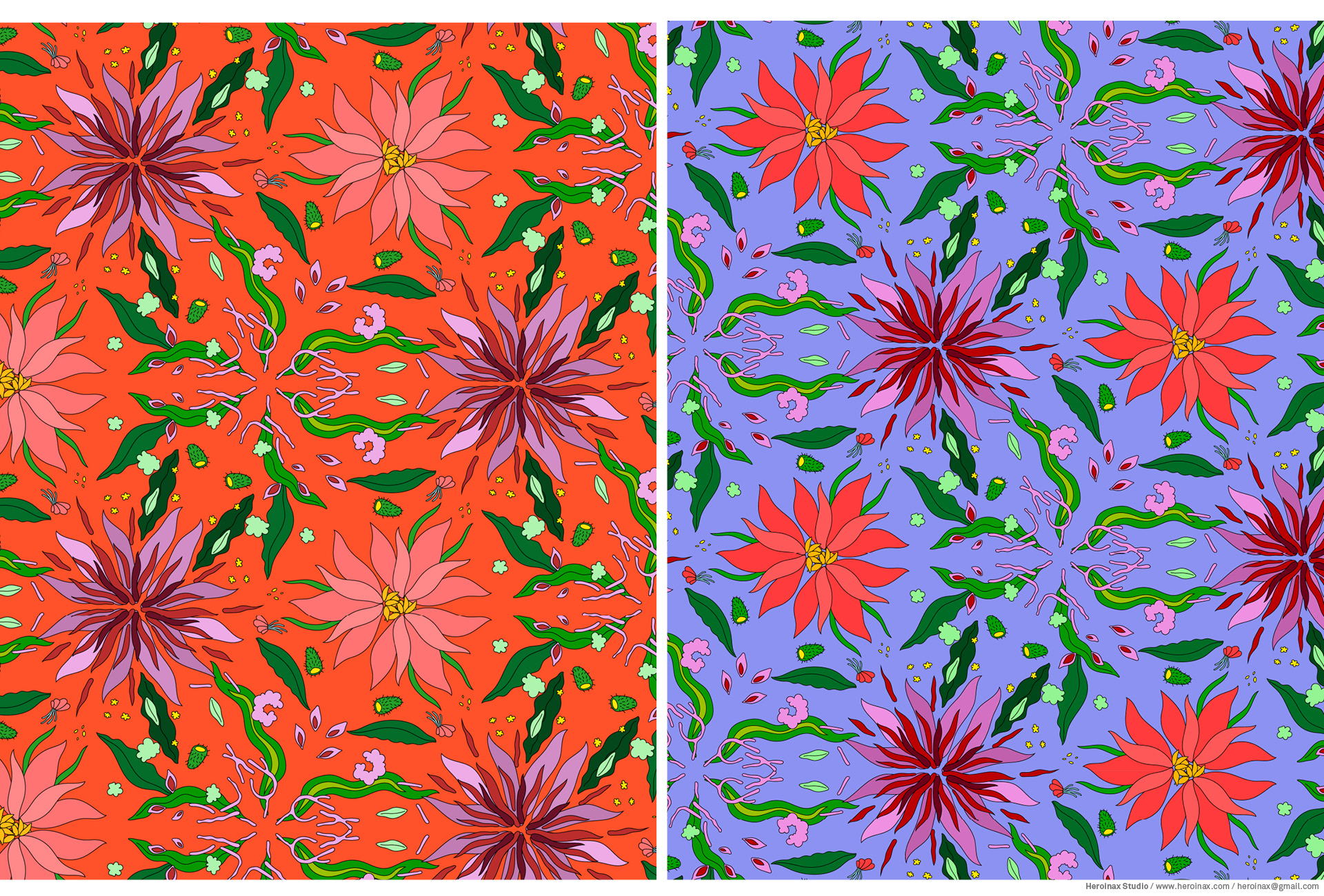 Unas mini vacaciones de ensueño en Río de Janeiro, Brasil.
A summer vacation in a fancy hotel in Rio de Janeiro, Brazil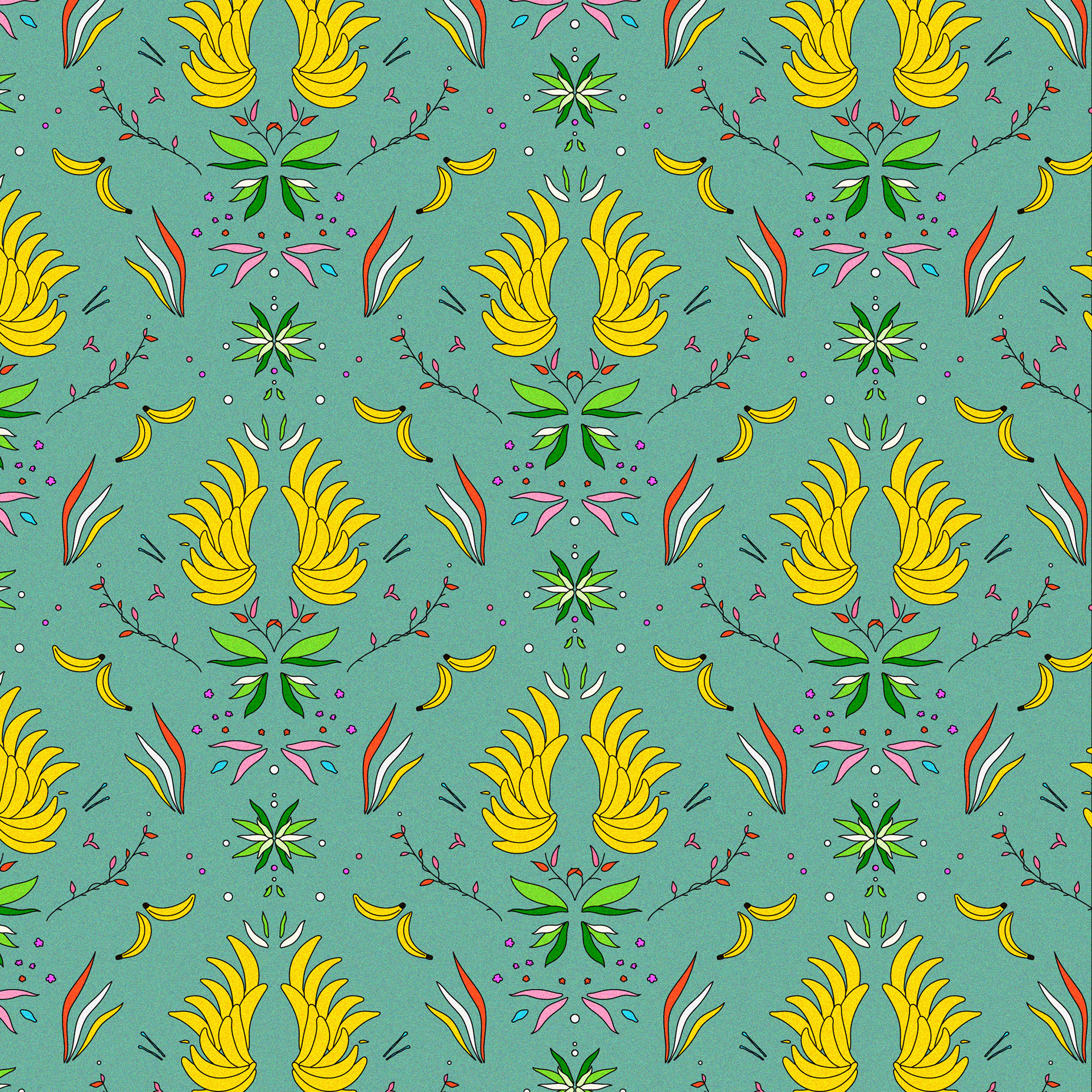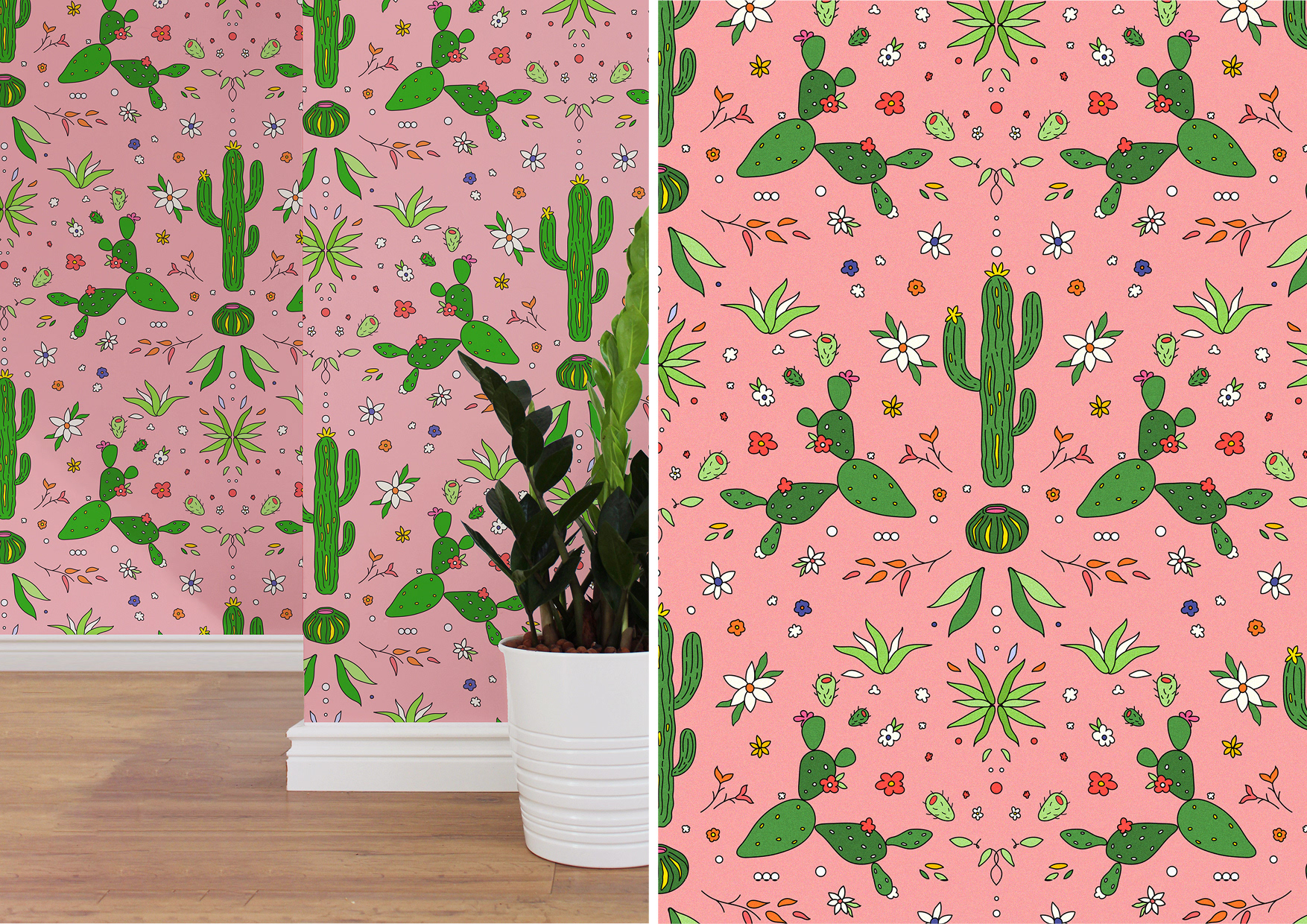 Para los que amamos los cactus: cardones norteños, suculentas, magueys mexicanos y tunas en flor.
For all of us, cacti lovers.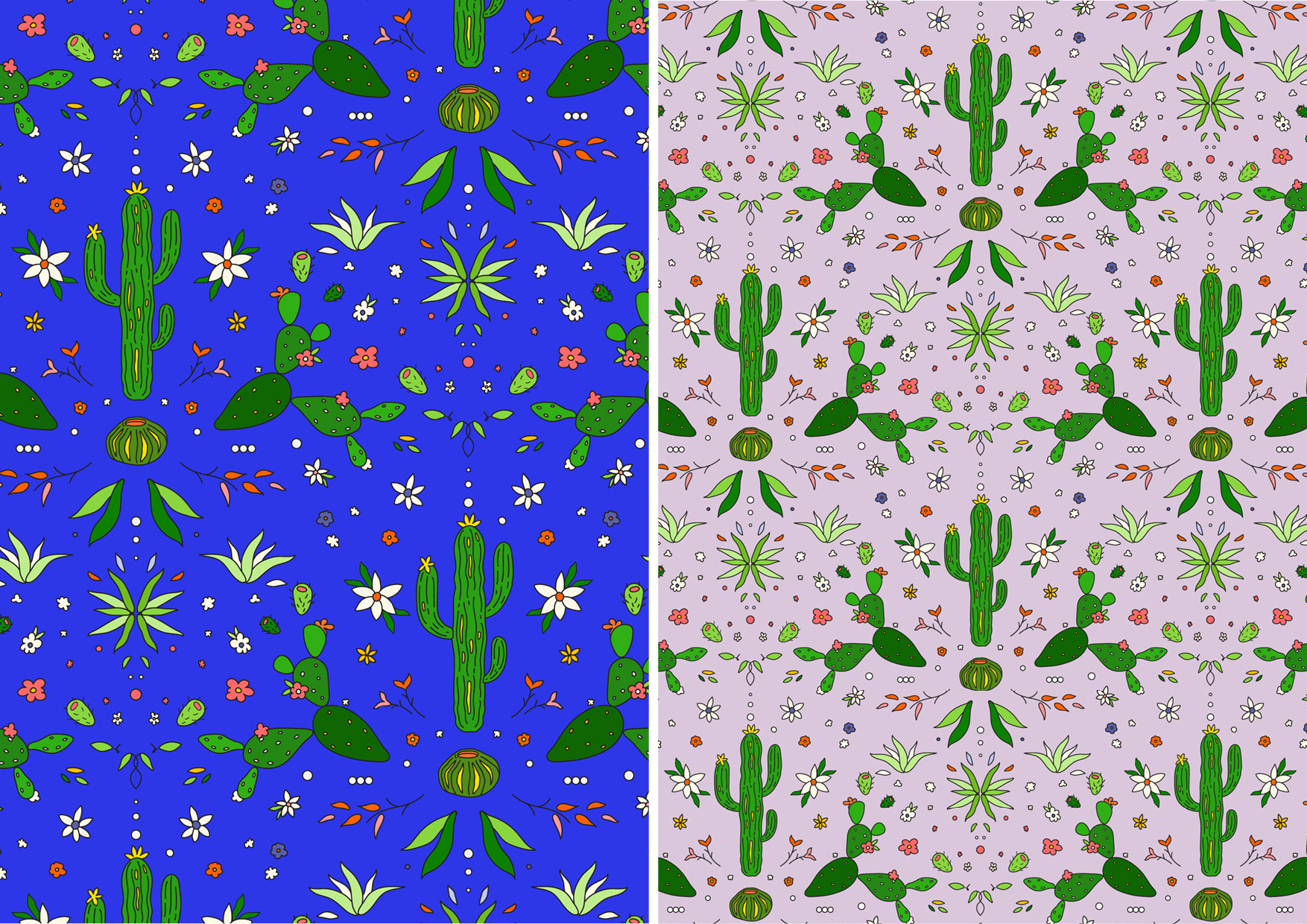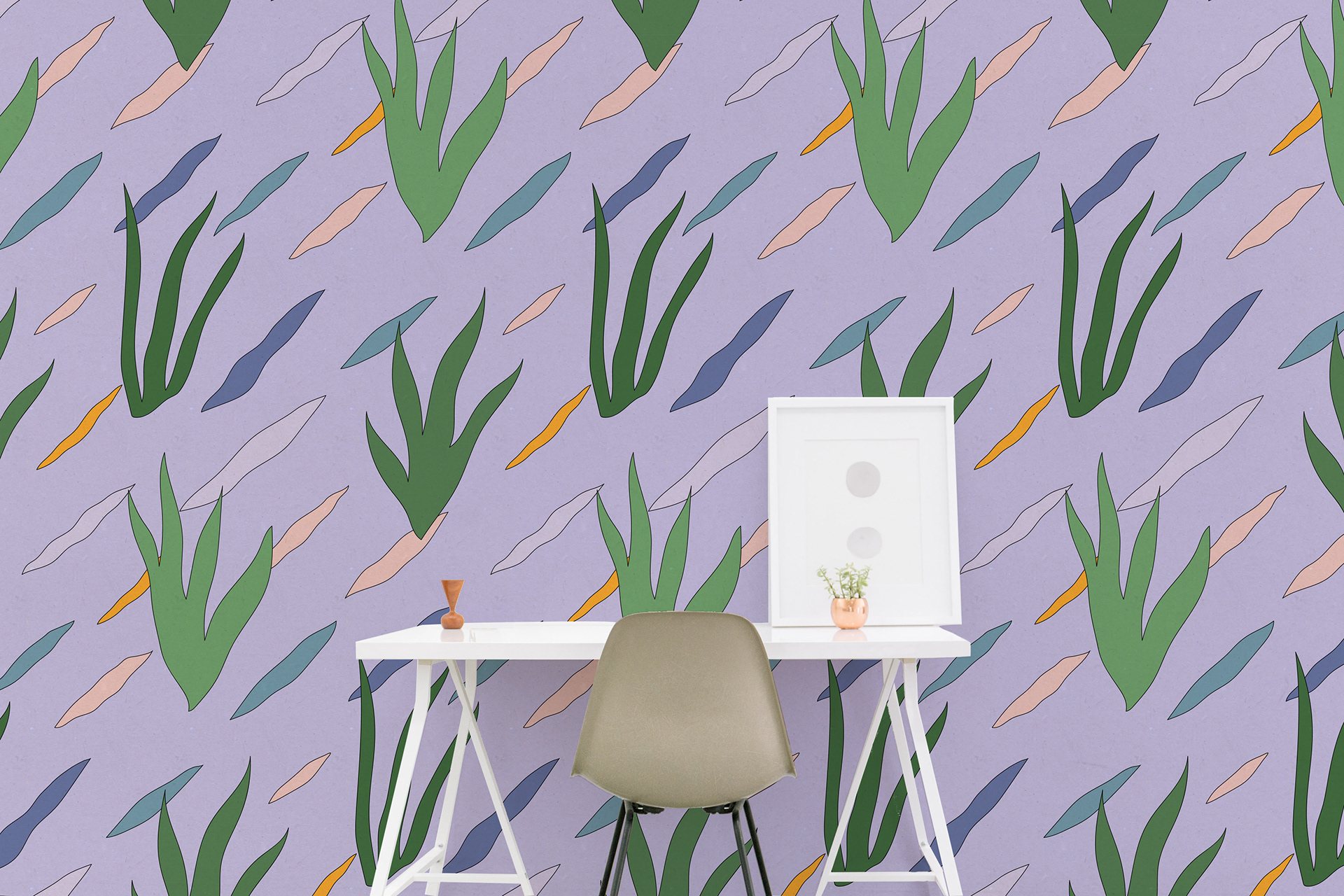 Un espacio para relajarse y conectarse con "algo más grande".
A space to relax and connect with "a bigger power".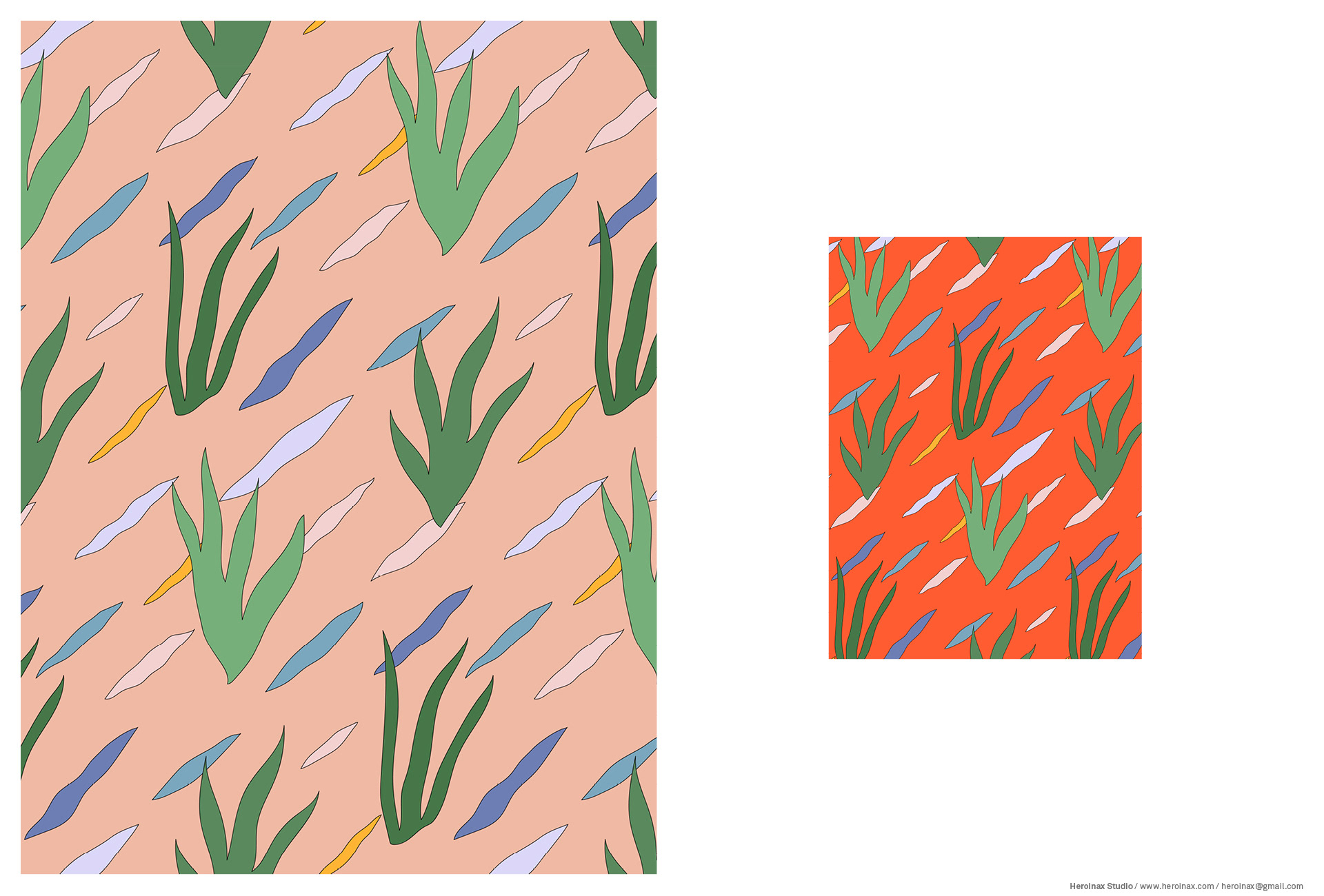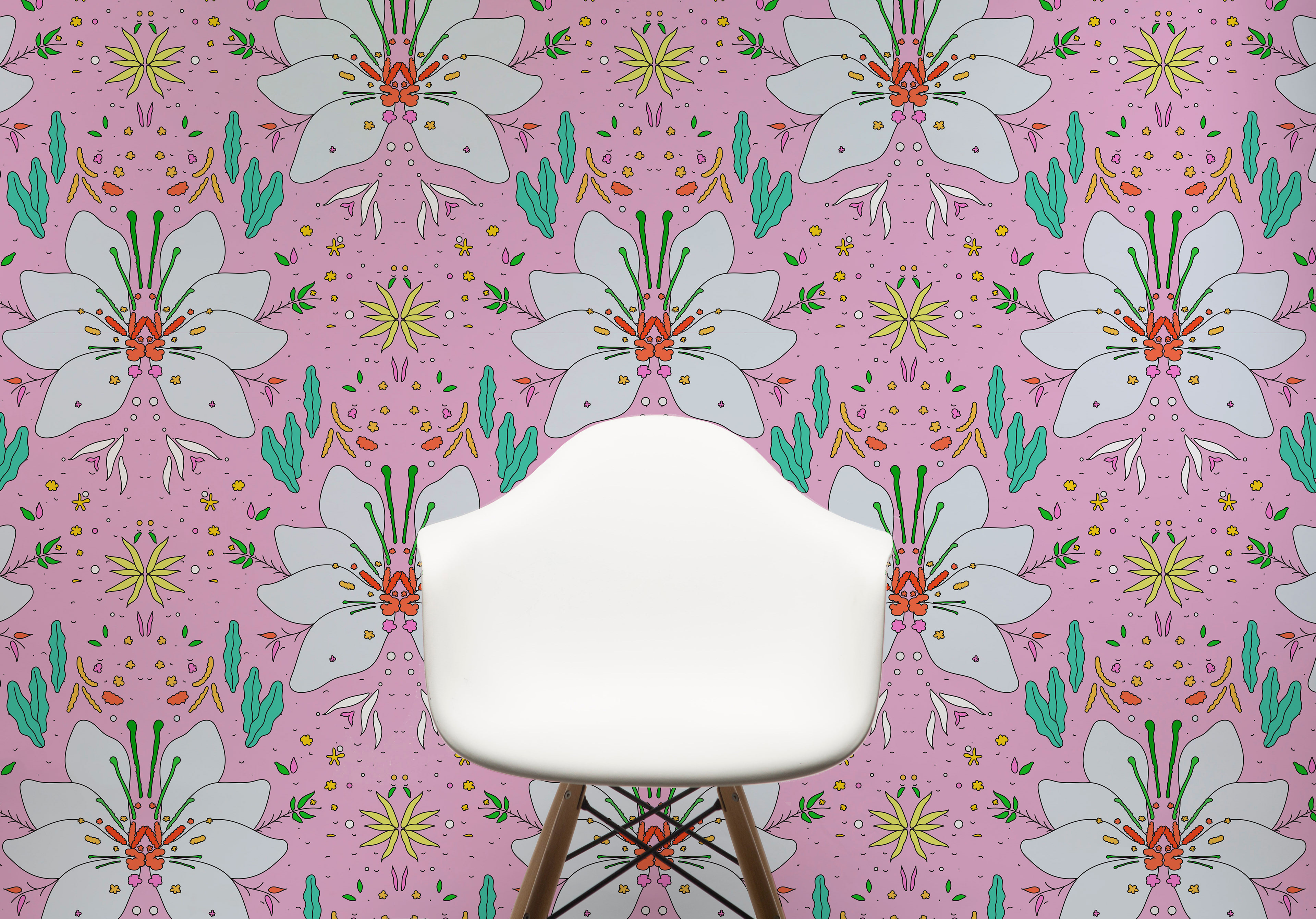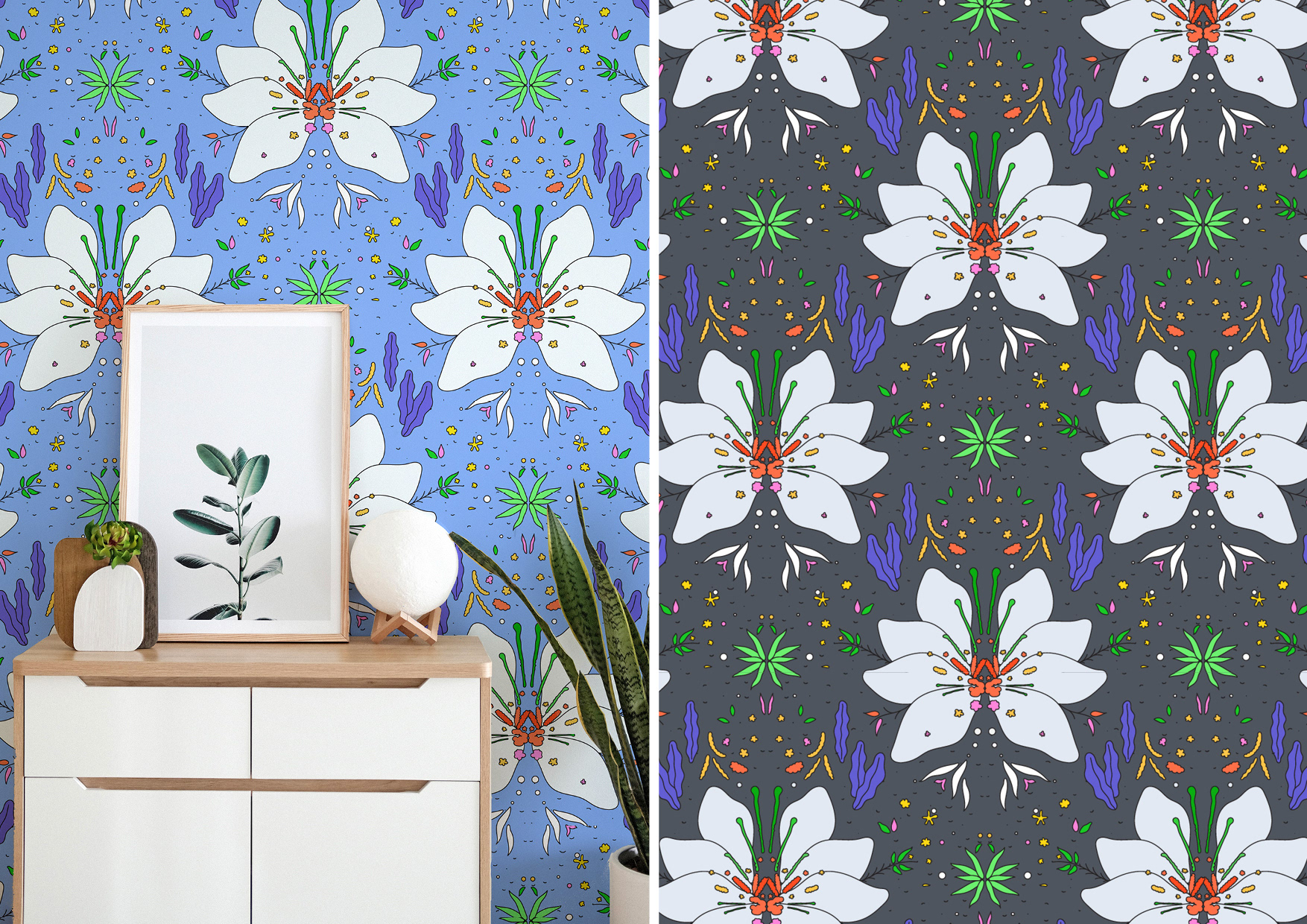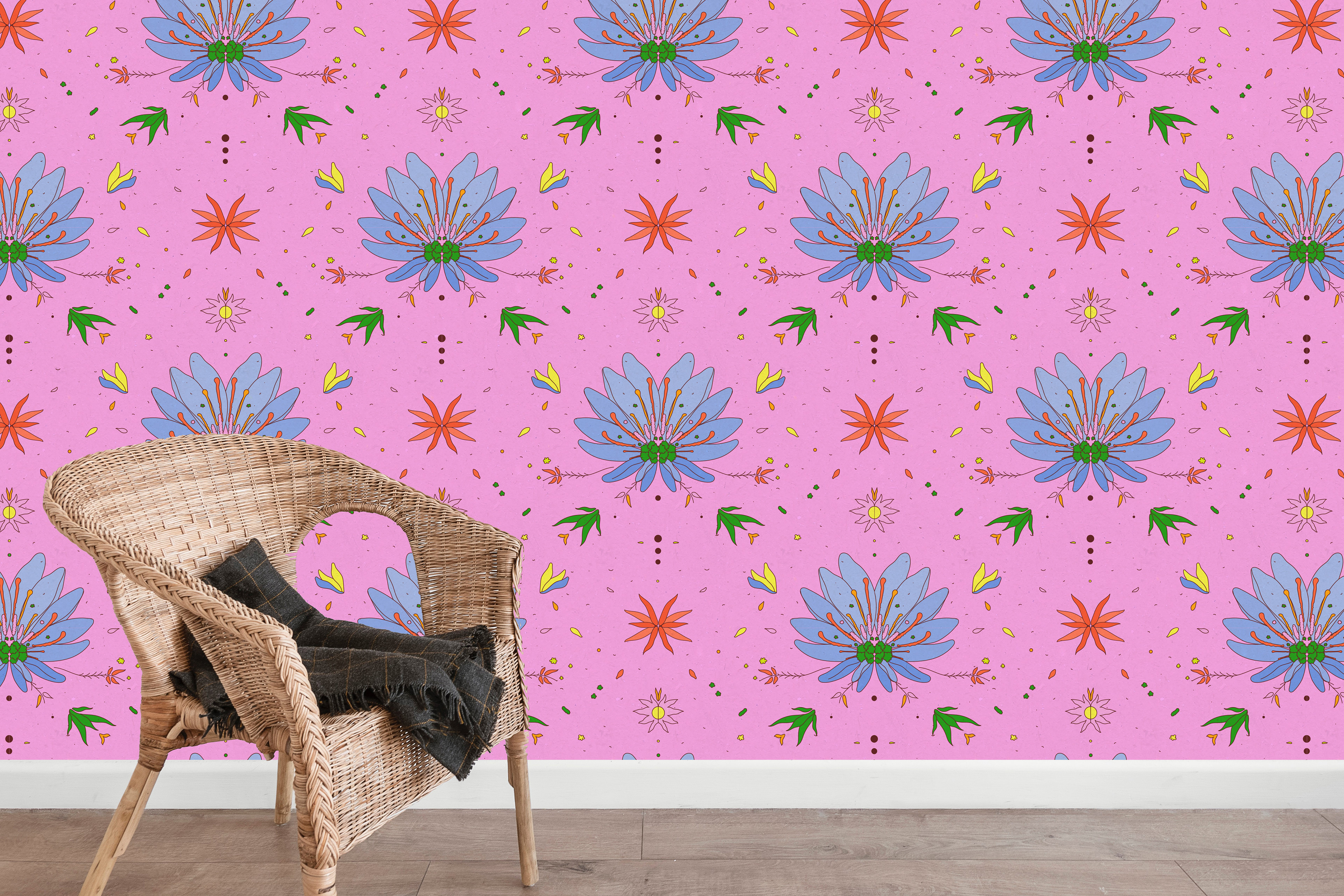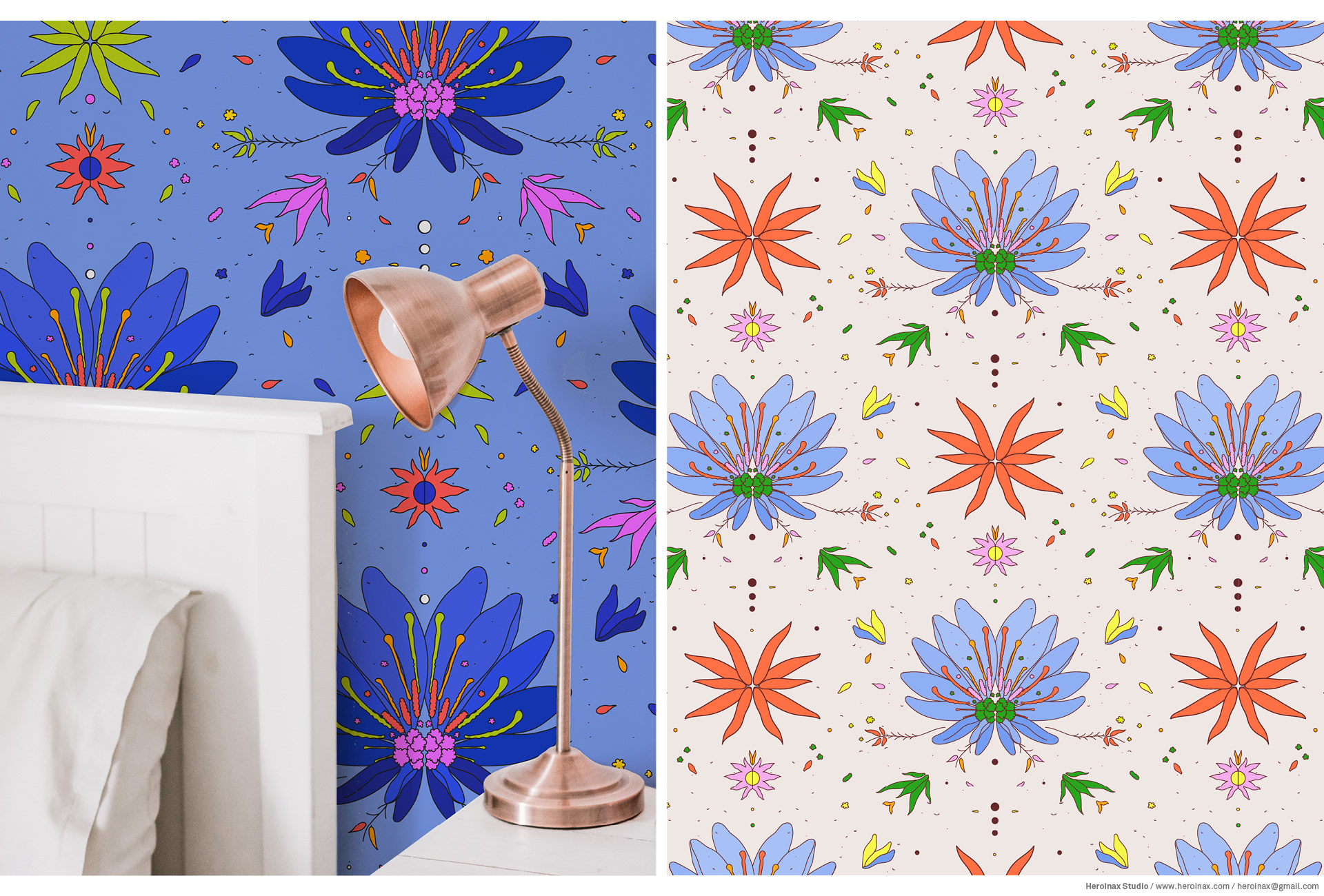 Flores alienígenas llegan a la Tierra. Les traigo amor, les traigo paz.
Alien flowers that bring you love, bring you peace.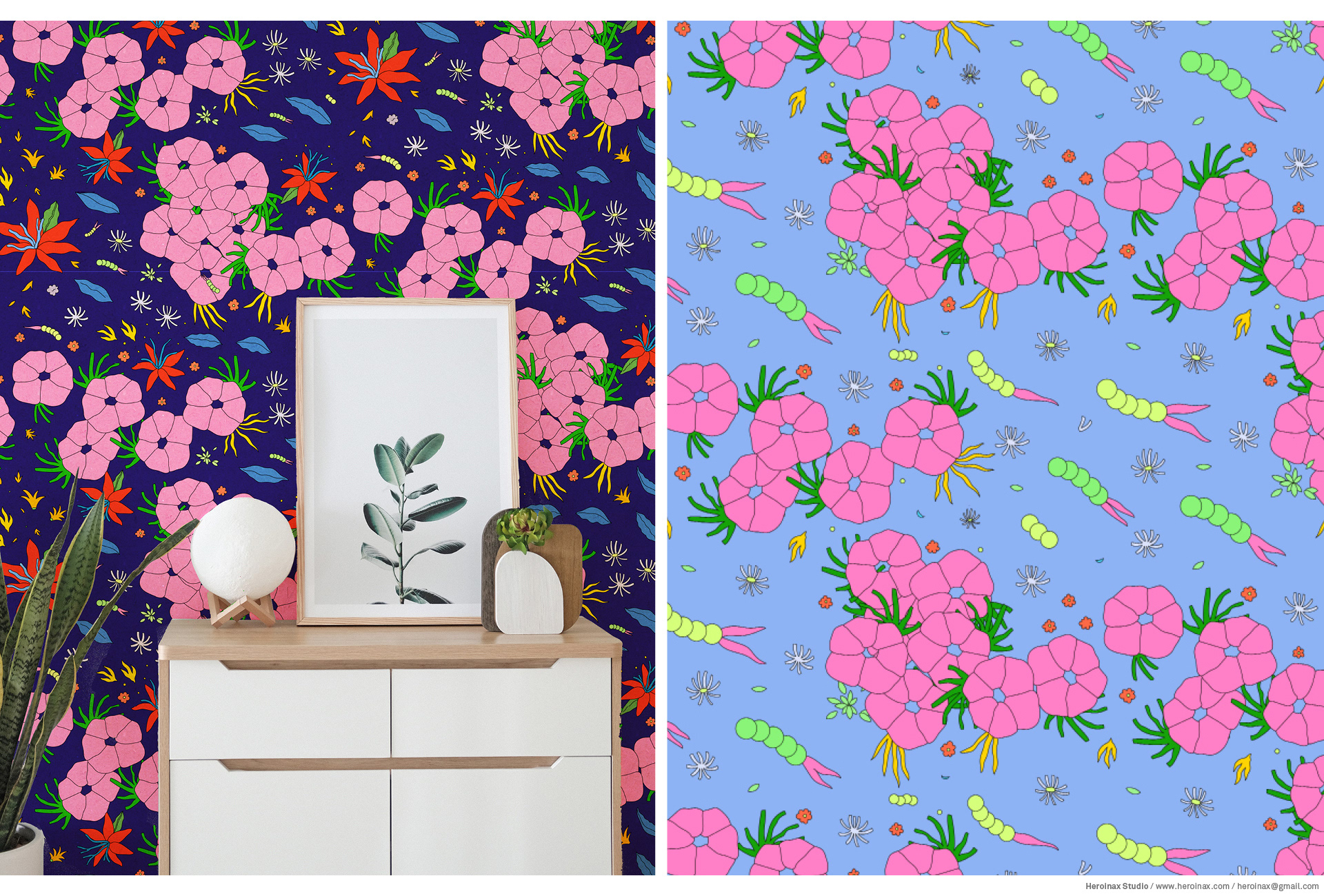 El micro ecosistema del estanque.
A micro ecosystem.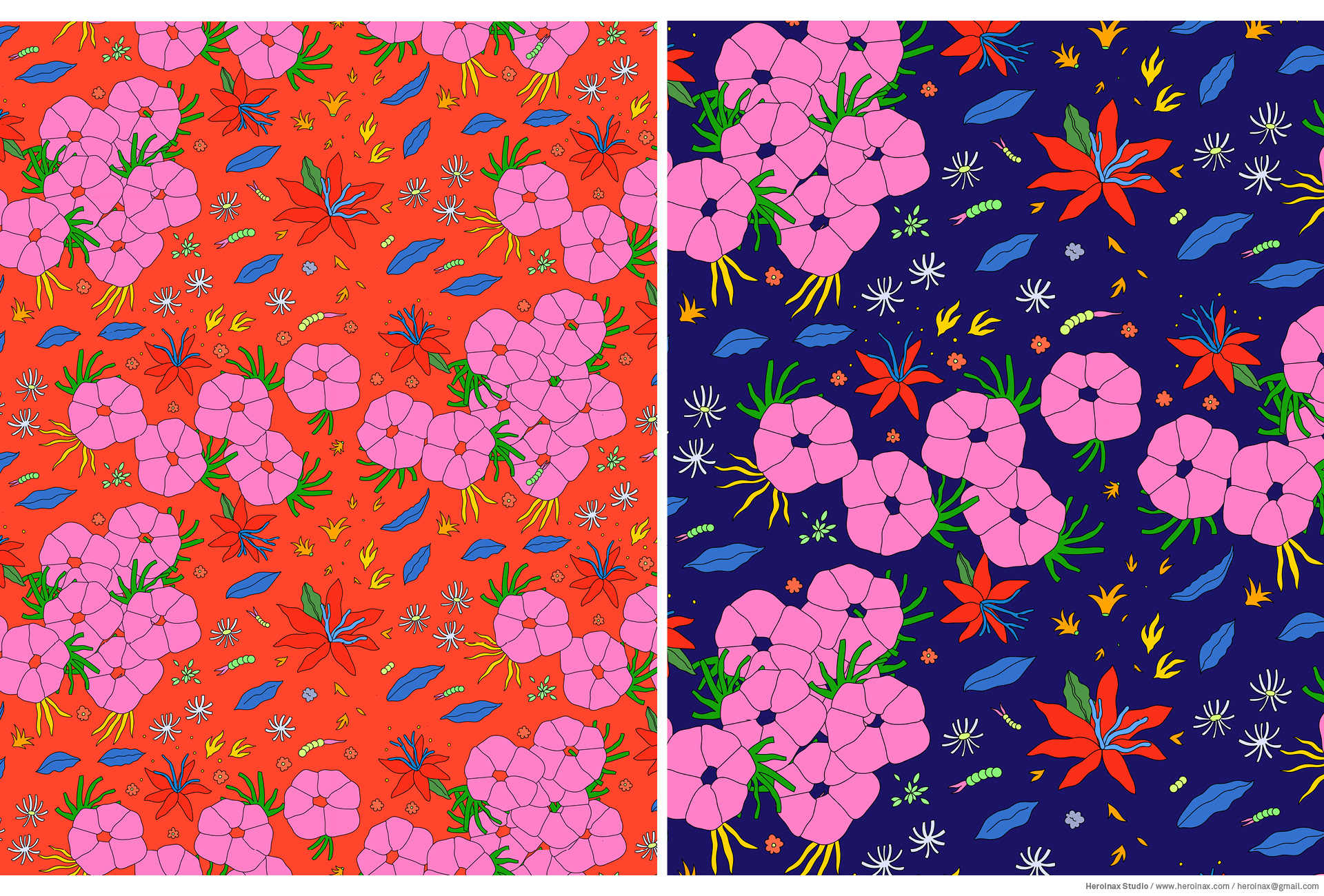 Nosotros proponemos paletas de colores para las colecciones pero llegado el caso, se pueden customizar de acuerdo a las necesidades del proyecto.
Las escalas de impresión también pueden variar de acuerdo al espacio y al efecto que se busque a la hora de diseñar el espacio.
Proveemos asesoramiento al respecto.
Si estás en Argentina, podés conseguir estos empapelados en vinilo mate autoadhesivos, que se venden en rollos listos para colocar sobre la pared. 

Para cotizar tu empapelado, escribimos a
heroinax@gmail.com
o por
Instagram
 con las medidas, ancho por alto, de las paredes en cuestión.
Podés ver todas nuestras colecciones
aquí
.
Esperamos tu consulta!